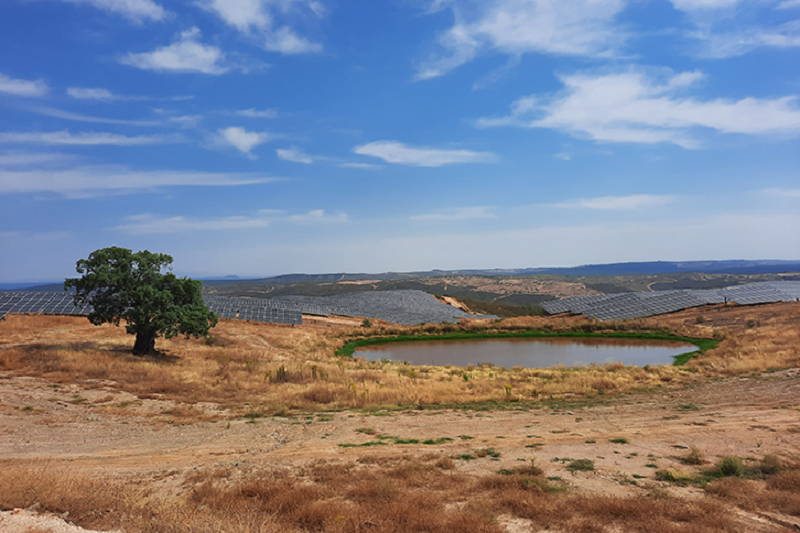 Spanish energy firm Iberdrola has begun commissioning two solar power facilities in Extremadura, a western region of Spain bordering Portugal.
The Majada Alta and San Antonio power plants are located in the Cáceres town of Cedillo.
The two solar photovoltaic (PV) plants will have a combined capacity of 100MW, which will be enough to power 45,000 households.
The facilities will be equipped with nearly 250,000 solar panels in total, which can generate 156,000MWh of green electricity and displace nearly 28,000t of carbon emissions a year.
In a statement, Iberdrola said: "The construction of this project has been a major technological and logistical challenge to ensure the minimum environmental impact on the surroundings of the Tagus International Natural Park, a protected area between Spain and Portugal.
"The company has undertaken a complex solution to jointly evacuate the energy produced by these photovoltaic plants and the almost 500MW hydroelectric plant also located in the municipality."
The commissioning of the two solar power plants brings Iberdrola's total number of renewable energy facilities in Extremadura to 20.
The company said that a substation encapsulated within a container had been placed on a six-metre-deep structure, through which all the cables that transfer the power to the grid were connected.
Weighing around 50t each, the containers were placed using overhead cranes without disturbing the four evacuation lines of the hydroelectric power plant.
Iberdrola added that this infrastructure will also serve a 375MW solar PV plant, which is currently being processed by Spain's Ministry for Ecological Transition and the Demographic Challenge.
This is expected to avoid the installation of new evacuation networks, promoting environmental protection and integration into the territory.
Earlier this month, Iberdrola started operations of the Francisco Pizarro solar PV project in Extremadura.
The 590MW facility is claimed to be the largest solar PV plant in Europe, as well as one of the company's largest facilities worldwide.