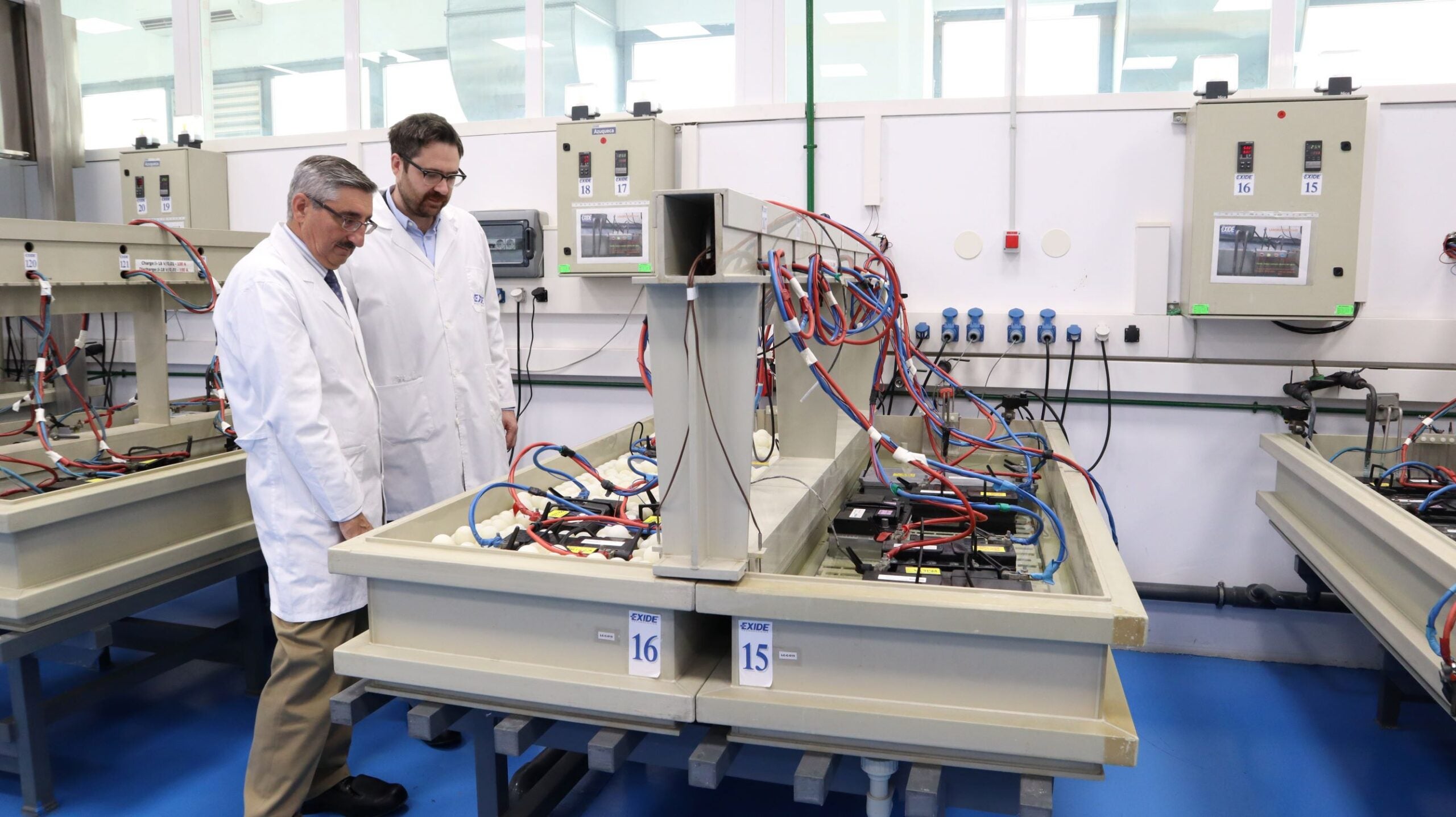 Battery manufacturer and European consortium member Exide Technologies has partnered with the Institute of Materials Science of Aragon (ICMA) in Spain to create a battery innovation project in Europe using neutron diffraction techniques.
The lead battery research is part of the Consortium for Battery Innovation's (CBI) new technical programme and was announced under the EU Green Deal. It explores fundamental processes occurring inside lead batteries during operation, using neutron diffraction, a process that uses a beam of thermal or cold neutrals to highlight the microscopic magnetic structure of a material.
The new technical programme aims to increase battery cycle life by five times by 2022 to 5,000 cycles for energy storage applications, thus increasing battery's ability to continue working through numerous cycles when it is not fully charged. Improving performance in this area would contribute to lower operating cost, a key parameter for utility and renewable energy applications.Similarly, for the automotive sector, the highest priority target research goal is to increase DCA by five times by the year 2022 to two Amps/Ah, which is the ability of batteries to accept instantaneous energy during charging.
CBI director Dr Alistair Davidson said: "This project, the first to be launched in Europe, demonstrates the kind of cutting-edge research now being undertaken by the advanced lead battery industry to ensure our reliable and high quality batteries continue to play a central role in delivering Europe's new Green Deal and support the creation of a climate-neutral continent by 2050.
"Neutron diffraction probes deeper than x-rays and can provide another perspective into improving the performance of lead batteries."
Exide director battery technology Dr Francisco Trinidad said: "Exide and ICMA's new research project can facilitate the understanding of processes governing battery failure during operation through neutron diffraction."
The second stage of this project will include the analysis of the results, which could lead to future opportunities to examine lead batteries using neutron diffraction. CBI and partners are focused to gain a deeper understanding of lead battery performance, undertaking a research project to examine the potential of the technology's lifespan.
As part of the pre-competitive research Consortium dedicates to battery technology, CBI develops and funds research programmes, working with leading universities, research institutes and companies involved in the global lead battery value chain.
ICMA is a joint institute between one of Spain's oldest universities, the University of Zaragoza, and the largest public research institution in Spain, the Spanish National Research Council (CSIC).