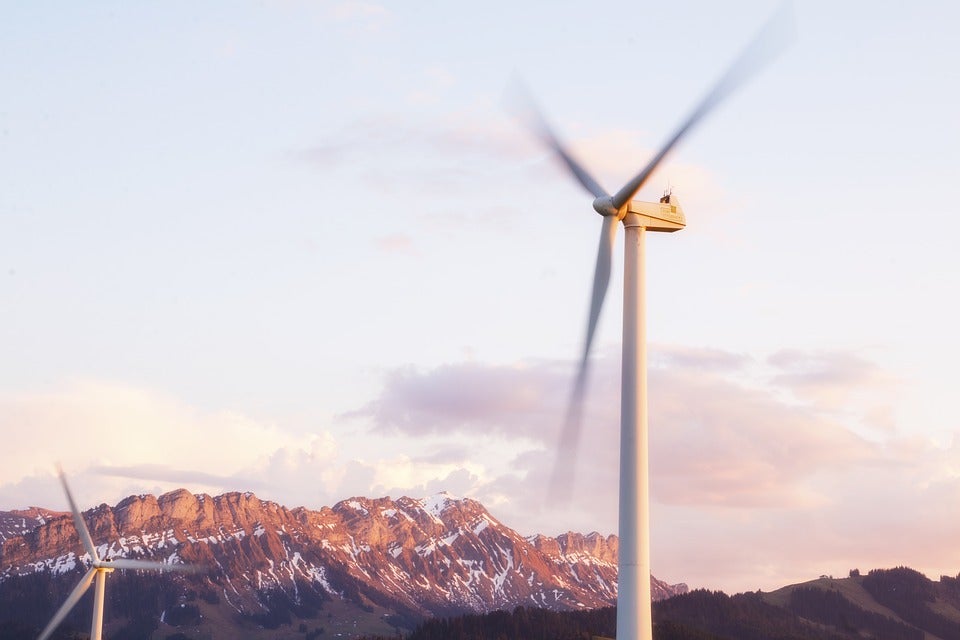 Research published in the journal Nature Climate Change shows that wind speed has increased on a global scale over the past decade, which is good news for the wind power industry.
The research by scientists from Cardiff University tracks a trend of decreasing wind speeds since the 1970s – known as global terrestrial stilling –  and confirms that since 2010 the trend has been reversed with a significant increase observed.  The report also showed that since 2010, the increase in wind speeds has been three times greater than the rate of decrease before 2010, increasing potential wind energy by 17 ± 2% for 2010 to 2017, something they believe could boost US wind power capacity by a factor of ~2.5%.
Cardiff University School of Earth and Ocean Sciences Adrian Chappell said: "This rapid increase in global wind speeds is certainly good news for the power industry.
"The reversal in global terrestrial stilling bodes well for the expansion of large-scale and efficient wind power generation systems in these mid-latitude countries in the near future," he adds.
The study highlighted another important finding that "decadal-scale variations of near-surface wind are most likely influenced by internal decadal ocean–atmosphere oscillations", rather than by vegetation growth and or urbanisation as was previously thought.
The researchers believe that increasing wind speeds will continue for at least another ten years, as wind pattern changes usually take around a decade to occur. In addition, the team also warned that energy companies have to be aware that the wind patterns will potentially return to declining wind speeds in the near future.
Chappell also reinforced the importance of wind power for the accomplishment of the Paris Agreement: "The development of renewable energy sources is central to keeping warming below 2 degrees C.
"One megawatt of wind power reduces 1300 tonnes of carbon dioxide emissions and saves 2000 litres of water compared with other energy sources."
Commenting on the recent findings, the CEO of smart clean technology company Moixa Simon Daniel said:
"The global increase in wind speeds will affect islands more than anywhere else. Here in the UK, we must lead the world as a smart energy island and harness increasing wind speeds to expand renewable energy generation.
"Using AI to intelligently store and export the increased output from wind farms in electric vehicle and home batteries can deliver a resilient, economic energy system that hits our 2050 net-zero goals," he added.
The study involved scientists from Cardiff University Princeton University in the US and the Southern University of Science and Technology, Shenzhen, China, and incorporated analysis from over 9000 weather stations in Europe, North America and Asia.
The strongest drivers of wind speed were the recognised as the Pacific Decadal Oscillation, the North Atlantic Oscillation, and the Tropical North Atlantic Index.