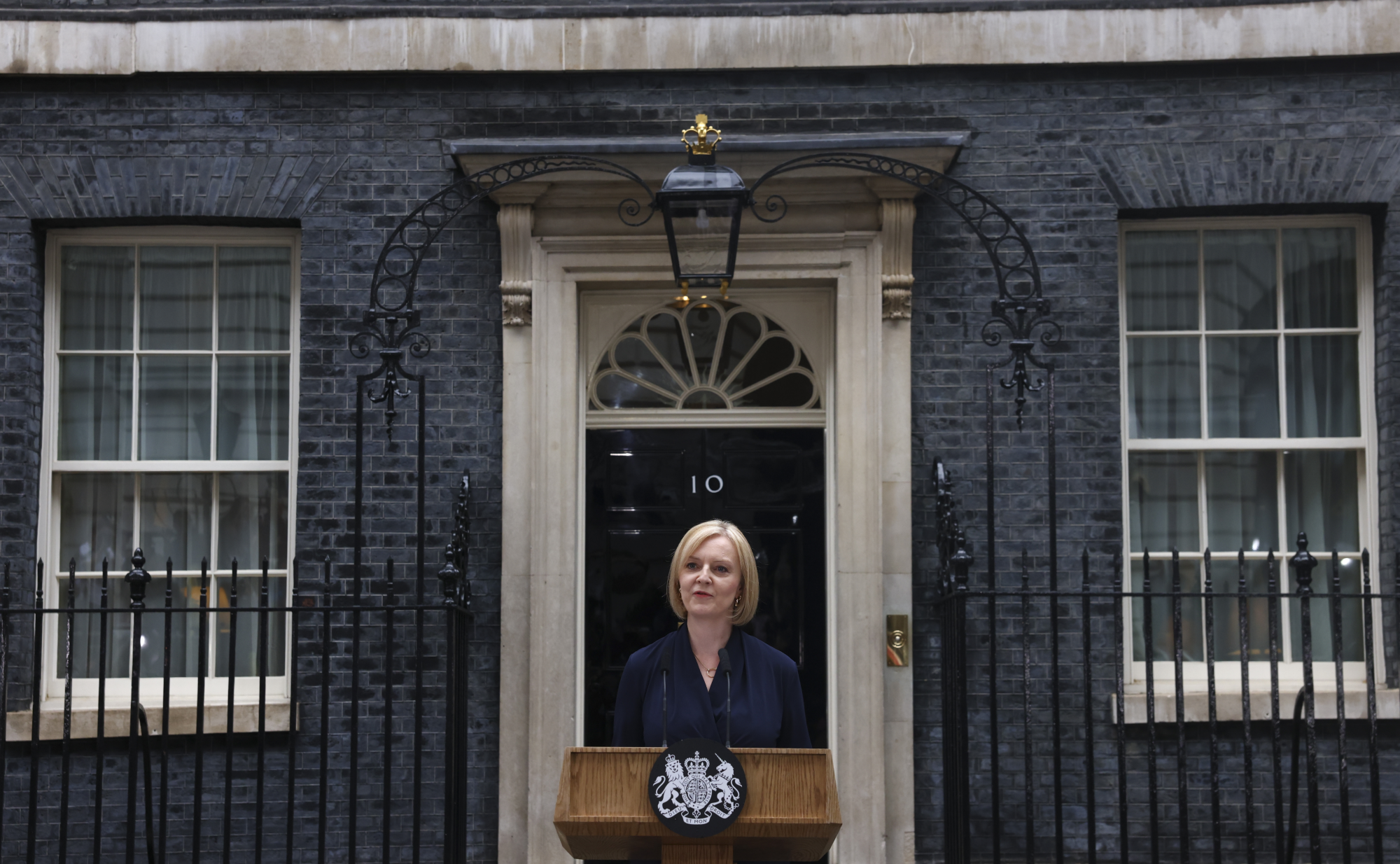 In her first week in office, new UK Prime Minister Liz Truss has announced a limit to consumer energy bills. She has also ruled out expansion of the "windfall tax" on energy companies.
Truss promised a new offshore oil and gas licensing round "issuing at least 100 leases", while pledging to end the national ban on shale gas fracking and cut funding for renewable power by eliminating the "green levy".
However, she refused to reveal how any of these promises would be funded, instead deferring to a funding statement due next month. However, Truss has indicated that she is "not in favour" of a windfall tax on unexpected energy company profits. Instead, Truss believes her changes will boost the UK's growth and therefore tax receipts, "reducing inflation by up to five percentage points".
Placing a hard cap on bills
In a speech to the UK parliament, Truss said that her government "is moving to implement an energy price guarantee." Under this plan, energy bills would not exceed £2,500 ($2,093) per year for next two years. She continued: "This will save a typical household £1,000 ($1,161) per year. It comes in addition to the £400 ($464.50) energy bills support scheme previously announced.
"For those using heating oil, living in park homes, or those on heat networks, we will set up a fund so all UK consumers can benefit from equivalent support. We will also support all businesses, charities, and public sector organisations with their energy costs this winter by offering an equivalent guarantee for six months."
She also promised an announcement of further support for "vulnerable sectors", to be decided within three months.
The UK has used a retail energy tariff price cap since 2016, which periodically adjusts in response to changes in wholesale prices. However, recent rises in wholesale prices have caused this to rise quickly, often beyond the reach of poorer households. The announced price guarantee does set a hard cap on energy prices, but would still see bills rise to approximately double their price one year before.
Truss said that, after a review period, the government would introduce a new system that would cap wholesale charges. In the meantime, an "energy supply taskforce" will negotiate new long-term contracts with all gas suppliers to bring down costs.
Beyond this, she said that she wanted to increase the UK's power generation to minimise the effect of outside markets.
Energy policy speech light on renewable policy
While her speech emphasised an expansion of the UK's North Sea oil and gas industry, Truss only briefly mentioned increasing renewable generation.
Truss announced that all UK renewable and nuclear projects would move to using contract for difference payment schemes. These effectively ensure sustainable energy generators receive payment at a pre-determined rate, guaranteeing returns over the lifespan of a project. Truss said she aims to "end situation were energy prices set by marginal price of gas".
Moreover, the prime minister announced a suspension of the "green levy", a tax of approximately 8% on energy bills. This currently funds renewable development but Truss did not specify a new source of money for such projects.
Despite this, the government promised to "speed up deployment of hydrogen, solar, carbon capture and storage, and wind generation". This came despite Truss' recent dismissal of solar power, saying that "fields should be filled with produce, not solar panels".
Opposition leader Keir Starmer highlighted that Truss had headed the country's Environment Department in 2015, when it cut solar subsidies. This caused the collapse of the domestic solar market, in a move he branded "a policy disaster".
He also criticised the government's ban on onshore wind projects. "[Truss' party] banned onshore wind in 2015. That cost us clean energy capacity equivalent to all Russian gas imports in recent years," he said.
North Sea expansion to make UK "net energy exporter by 2040"
The latter part of Truss' announcement focussed on the UK's longer-term energy policy. She said: "We will deliver this by securing the wholesale price for energy while putting in place long-term measures to secure future supplies at more affordable rates.
"We will tackle the root causes of high prices to make sure we are never in the same position again, and end our short-term approach once and for all."
Much more of Truss' plan looked at offshore oil and gas than renewable generation. The new prime minster emphasised the role of North Sea oil and gas in the UK, leaning into the recent global wave of resource nationalism. She continued: "We are also accelerating domestic energy production, launching new licensing round with up to 100 new licenses. I aim to give investors the confidence to back gas."
"Our ambition is to make the UK net energy exporter by 2040. In two months, we will set our plan in next two months on how we will achieve this."
Much of Truss' wider economic policy has emphasised cutting taxes with the aim of encouraging growth in the country's economy. When asked about her refusal to impose a windfall tax on energy companies, the prime minister said that she aimed to attract large energy companies to the UK, including oil and gas extractors.
Despite this, Truss promised that the UK would maintain its commitment to net-zero carbon emissions by 2050. However, she also announced a review into how the UK could meet its commitments "in a way that is pro-business and pro-growth".
Nuclear expansion
In aiming to differentiate her energy policy those before, Truss said: "Energy policy over past decades has not focussed enough on securing supply. There is no better example than in nuclear, where the UK has not built any new nuclear reactors in the past 25 years.
"It's not just about supply," she continued. "Regulatory structures have failed, exposing the problem of having a price cap applied to retail, but not the wholesale market. This has left us vulnerable to volatile global markets and malign actors in an increasingly geopolitical world."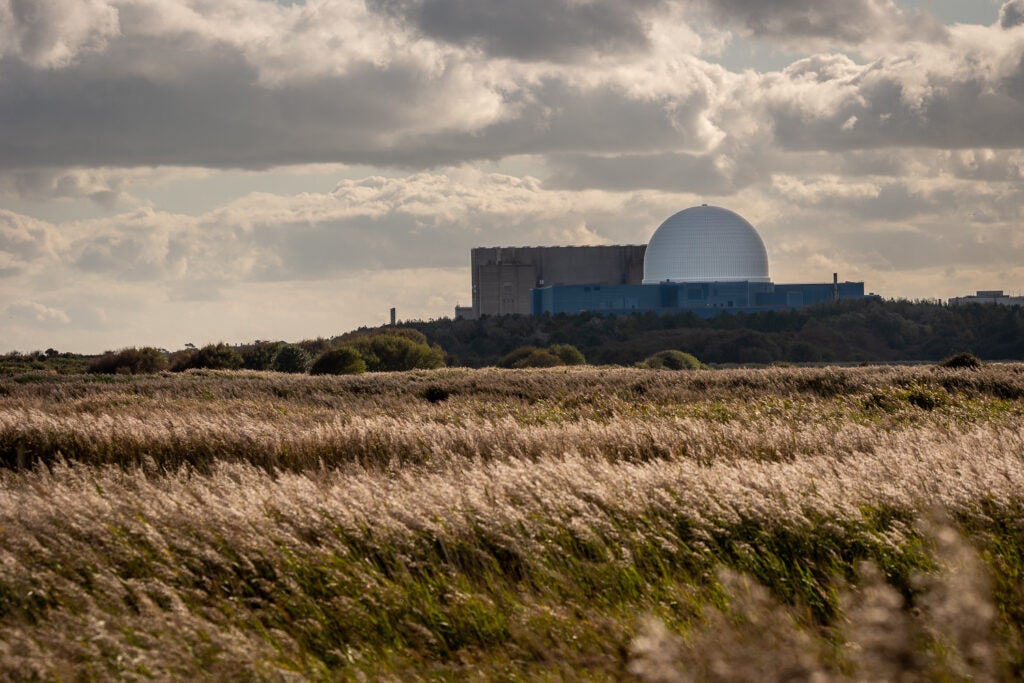 The announcement comes days after a commitment by then-outgoing prime minister Boris Johnson to build the Sizewell C nuclear power plant. Some estimates have costed the project at up to £20bn ($23.2bn). Johnson pledged £700m ($813m) of public money to support construction.
Truss also announced a £40bn ($45.8bn) scheme set up with the Bank of England, to ensure firms in the wholesale market will have liquidity needed to post collateral for transactions. This mimics the funds set up by the Swedish and Finnish Governments on Saturday and Sunday. An emergency meeting of EU energy ministers on Friday will likely agree similar backing for EU power generators. Lawmakers hope this will stabilise the market and prevent a string of bankruptcies, such as those seen in the UK last winter.
Opposition says energy bills will be "paid by working people"
In his response speech, Starmer criticised the lack of plans around funding for the given announcements. He said the "political choice" came down to taxing energy companies now, or "making working people pay off debts later".
He also criticised the fossil-fuelled announcements made by the prime minister, asking: "Why are we so exposed to change in the international price of oil and gas? What are we so at mercy of dictators able to pull the plug? It's about a failure to prepare. A failure to increase our energy independence, a failure to rapidly decrease our reliance in fossil fuels."
Most British people remain opposed to fracking. Given that any project would have to receive local planning approval, establishing the industry in the UK may prove difficult.
It has been reported that the fracking ban will be scrapped tomorrow

Our latest tracker data from May showed Britons still tend to oppose fracking, but attitudes are shifting since Ukraine/cost of living crisis

Should: 27% (+8)
Should not: 46% (-9)https://t.co/1R2q8X61bc pic.twitter.com/vs6Gt9vVdV

— YouGov (@YouGov) September 8, 2022
Furthermore, establishing fracking projects takes time. Despite Truss claiming that fracking could help in the immediate crisis, Starmer quoted government statements to her saying that fracking development could take "up to 10 years".
Aside from this, Starmer also mentioned the low energy efficiency of UK homes. He said that the UK's has low use of insulation, leads Britons to have "some of the draftiest homes in Europe". He added that Truss should have announced funding for home insulation, referring to the insulation scheme that Truss' party abolished in 2015.