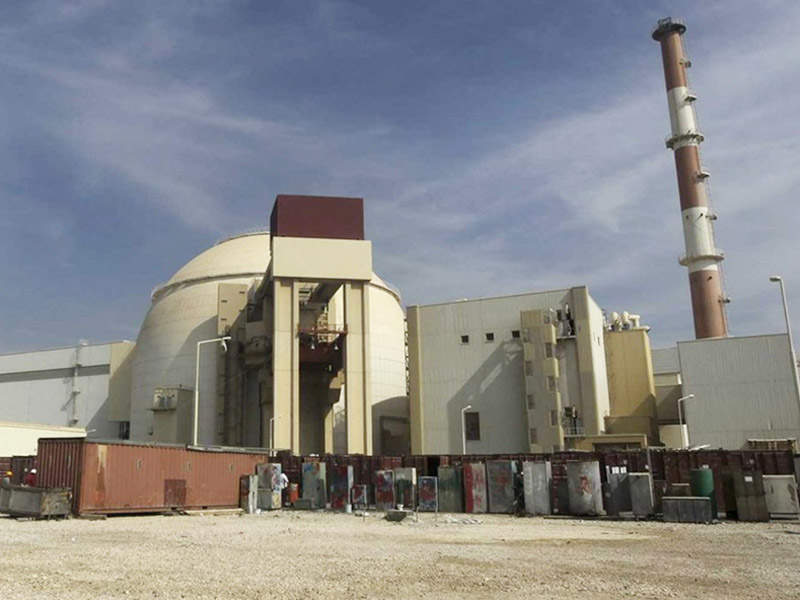 Iranian President Hassan Rouhani gave European countries two months to save the 2015 Joint Comprehensive Plan of Action (JCPOA) nuclear deal on 4 September, warning that further breaches of the agreement could have "extraordinary effects."
Iranian state TV reported Rouhani as saying: "I think it is unlikely that we will reach a result with Europe by today or tomorrow. Europe will have another two-month to fulfil its commitments."
Iran breached the terms of the 2015 JCPOA between Iran and the P5+1 group of world leaders in July 2019 by exceeding the 300kg cap placed on its stockpile of low-enriched uranium.
Under this deal, Iran agreed to limit its nuclear activities and allow the International Atomic Energy Agency (IAEA) to inspect its nuclear facilities in return for relief from US, EU and UNSC-imposed nuclear sanctions.
Iran announced that it would exceed the limit set on its uranium stockpile in June 2019, citing President Trump pulling the US out of the deal in May 2018 and US-imposed sanctions on Iranian uranium exports as reasons for this decision.
Rouhani's recent announcement stated that Iran would breach the pact further and accelerate its nuclear activity if an agreement was not reached in two weeks.
French President Emmanuel Macron offered Iran a financial bailout package of $15bn on 2 September in return for renewed compliance with the JCPOA.
Iranian officials gave mixed responses to the offer, with news agency Fars quoting Iranian foreign minister Abbas Araqchi as saying: "Our return to the full implementation of the nuclear accord is subject to the receipt of $15bn over a four-month period, otherwise the process of reducing Iran's commitments will continue.
"Either Europe has to buy oil from Iran or provide Iran with the equivalent of selling oil as a credit line guaranteed by Iran's oil revenues, which in some sense means a pre-sale of oil."
However, Iran's Press TV later issued a report stating that Iran had "rejected a $15bn loan offered by EU."
Tensions between Iran and the West have heightened recently, following an attempt by three Iranian vessels to impede the passage of a British tanker in July 2019, and the seizure of a tanker suspected to be carrying Iranian oil to Syria by UK commandos offshore Gibraltar earlier in July 2019.
US officials also attributed attacks on two oil tankers in the Strait of Hormuz in June 2019, as well as a number of attacks on tankers in May 2019, to Iran.