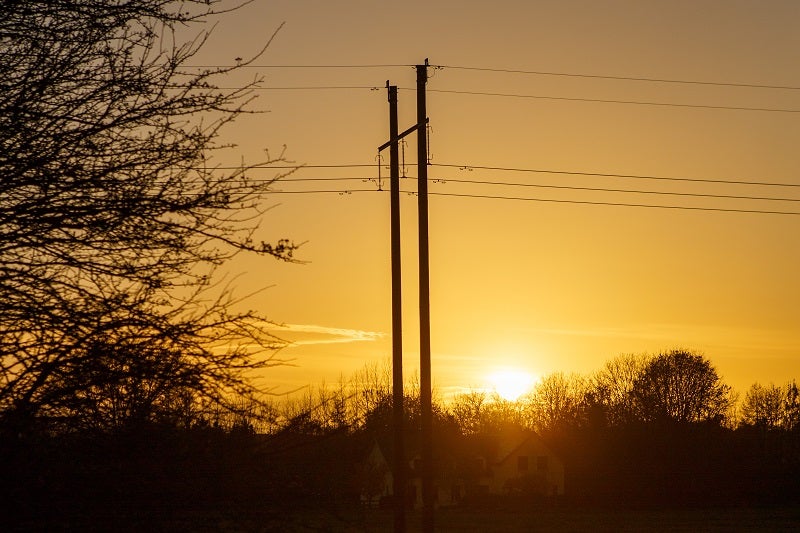 The European Commission announced plans to provide $580m (€530m) to fund an electricity interconnector between Ireland and France.
The underwater Celtic Interconnector will have a 700 megawatt capacity, the equivalent of powering 450,000 households, and will ensure Ireland has guaranteed access to the European Union's (EU) internal energy market.
Ireland is currently connected to the EU energy market through the East-West Interconnector with the UK, but this access will be disrupted once the UK leaves the EU.
Ireland's Taoiseach Leo Varadkar said: "This is a significant investment for Ireland and will help us to conduct a magnificent feat of engineering. The Celtic Interconnector will help to lower electricity prices, reduce greenhouse gas emissions and provide greater energy security.
"It's a direct result of our close working relationship with the European Commission including President Juncker, and France and President Macron, who will be our closest EU neighbours following Brexit. It's a signal of European solidarity at this crucial time."
The Celtic Interconnector is being developed by Irish national electricity grid operator EirGrid and its French counterpart RTE and is expected to help Ireland switch to 70% renewable energy and drive down electricity prices for consumers through increased competition. The total estimated cost of the project is €1bn.
EirGrid CEO Mark Foley said: "The Celtic Interconnector is a key part of our strategic goal to transform Ireland's power system. In the coming years we will break new ground in the amount of renewable electricity we manage on the electricity system.
"Interconnection with France supports this as it makes the power system more resilient and efficient. This added strength will become increasingly important as renewables become the primary energy source on the national grid."
Irish minister for communications, climate action and environment Richard Bruton said:  "This vital piece of infrastructure is crucial to delivering the step up required to meet the climate challenge.
"As well as the clear benefits in terms of improved security and diversification of electricity supply, it will also, importantly, facilitate the further development of renewable energy, helping us meet our 70% target."
As part of Ireland's efforts to transition to renewable energy, Varadkar also announced on 26 September 2019 that the Irish government plans to end offshore oil and gas drilling operations.