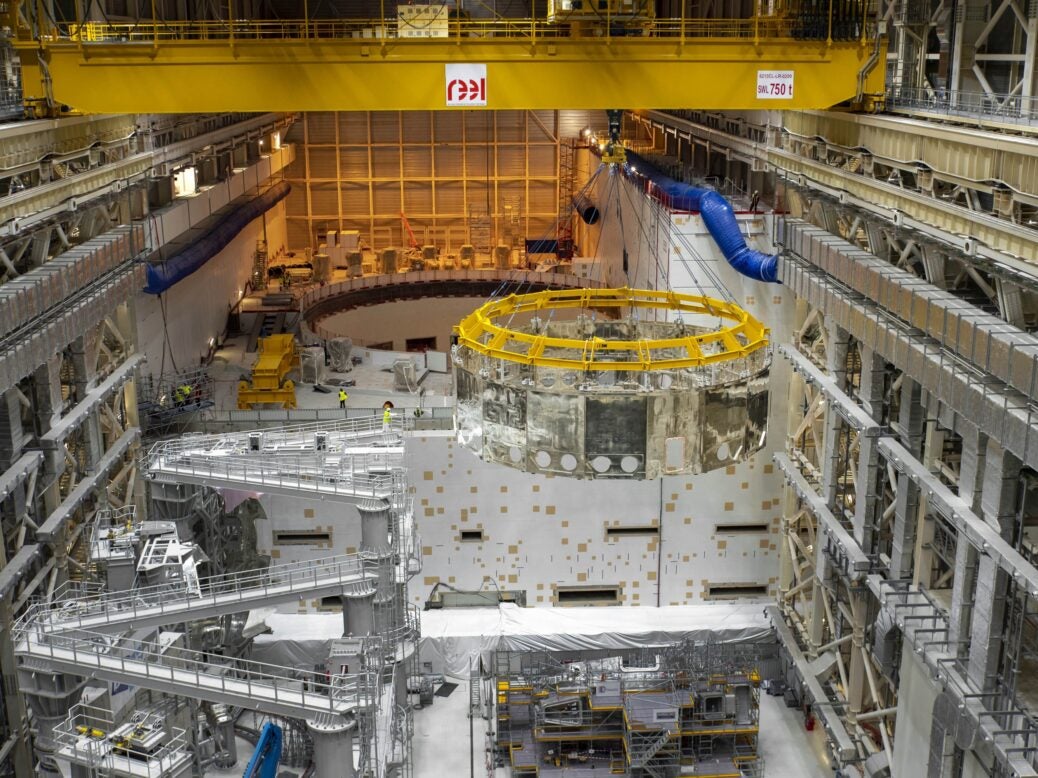 This week saw two milestones for fusion power, as the ITER project advances and a Canadian company announces a UK plant.
On Tuesday this week, General Atomics announced it would soon ship the first module of ITER's central solenoid. Along with five others, the module will generate a massive magnetic field within the ITER reactor. This will create a pulse of energy, shaping the plasma used for fusion reactions.
When assembled, ITER's solenoid will be the largest in the world, at 18 metres tall and 4.25 metres wide. When activated, the solenoid will emit a magnetic field capable of lifting an aircraft carrier two metres into the air.
Fabrication of the solenoid modules began in 2015, using 43km of superconductor manufactured in Japan. In coming weeks, the company will ship the first module from the US to the project site in southern France. The second module will leave in August, with another four shipping after, followed by a spare.
Dr. Michael Mauel of Columbia University said: "Delivery of the first ITER Central Solenoid module is a terrific achievement of US capacity to build very large, high-field, high-energy superconducting magnets. General Atomics' success in building, testing, and delivering high-field superconducting magnets for fusion energy is a high-tech breakthrough."
Components for the ITER reactor have arrived throughout the pandemic, including vacuum vessels, and field coils. Project leaders say ITER has now reached 75% completion, though it remains behind schedule, with first operations planned for 2035.
Also this week, Canada-based General Fusion announced an agreement with the UK Atomic Energy Authority (UKAEA) to build a demonstration-scale fusion plant. The company will lease part of the UKAEA campus in Culham, Oxfordshire, developing a plant using the its magnetised target fusion technology. In a statement, General Fusion said it would collaborate with the UKAEA on developing plant design and operations methods.
Construction in the $400m project would begin in 2022, with operations starting in 2025. If successful, the company expects a commercial-scale plant to follow.
General Fusion CEO Christofer Mowry said: "By locating at this campus, we expand our market presence beyond North America into Europe. This is incredibly exciting news for not only General Fusion , but also the global effort to develop practical fusion energy."