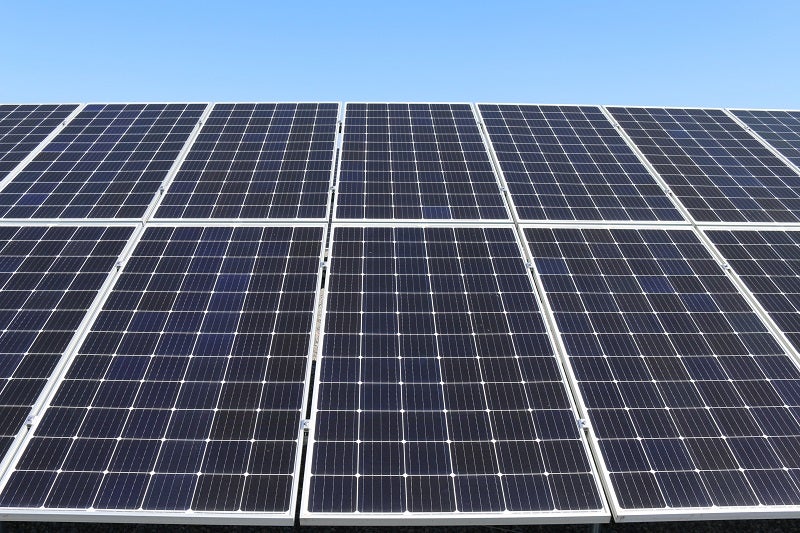 Chinese photovoltaic manufacturer JinkoSolar Holding has secured a contract for the supply of almost 1GW of solar modules.
Shanghai Electric commissioned these to power Phase V of the Dubai Electricity and Water Authority's (DEWA's) solar park.
According to the agreement, JinkoSolar will deliver its Swan series solar modules, which it says are suitable for Dubai's high temperatures.
JinkoSolar chairman Xiande Li said: "We greatly appreciate Shanghai Electric for their trust and confidence in JinkoSolar. We have always been committed to excellent customer service and to put our customer's interest first at all times.
"JinkoSolar will continue to ensure the timely delivery and reliability of our premium, high-quality products for the DEWA Phase V project."
The solar module manufacturer said the panels were selected for their bifacial design and low operating temperature. It says this supports high power generation, reduced levelised cost of energy (LCOE), and improved return on investment for the project.
DEWA's solar power project is part of the UAE Government's Dubai Clean Energy Strategy 2050, which aims to draw 75% of Dubai's total power output from clean energy sources by 2050.
Additionally, JinkoSolar and Shanghai Electric made a strategic partnership to further cooperate in the renewable energy sector. Under the agreement, both companies agreed to work together on the development, bidding, investment and construction of overseas solar projects, and contribute to the development of the global solar market.
Shanghai Electric Power Generation Group president Min Cao said: "We are pleased to work with a leading global PV manufacturer such as JinkoSolar.
"Challenges in raw material procurement and delayed delivery time caused by the global pandemic are just some of the issues JinkoSolar has helped support Shanghai Electric in the DEWA Phase V project."
Last month, JinkoSolar Holding secured a 126MW solar module supply contract in Chile.
The solar modules will expand an existing 160MW solar PV park in the Antofagasta region.