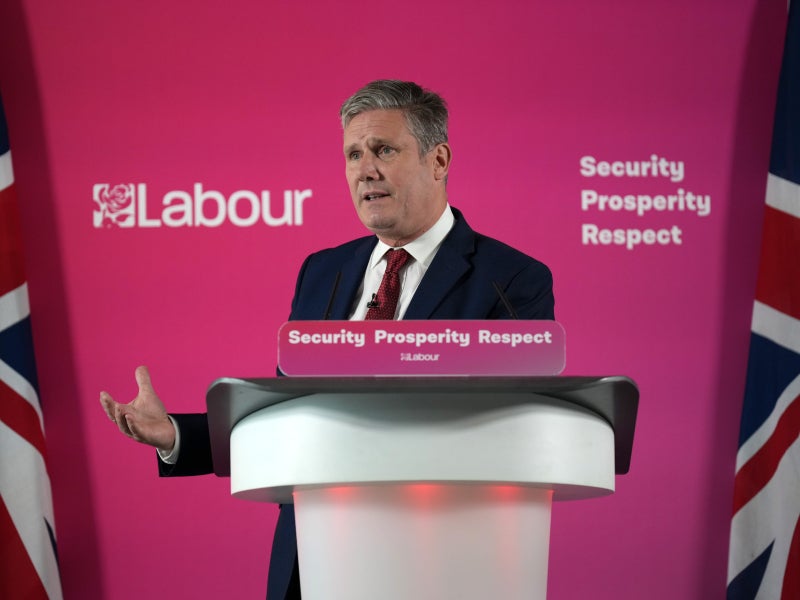 Sir Keir Starmer, Leader of the Labour Party, has announced a£29bn ($35bn) policy to prevent the upcoming energy price cap climb.
The plan to freeze energy prices for six months would battle growing inflation and help consumers pay energy bills amid growing uncertainty ahead of winter.
The cap, the maximum amount suppliers can charge for typical use, is expected to reach £3,582 ($4,322) in October and £4,266 ($5,147) in January next year.
Starmer said that if Labour implemented the plan, the average household would save £1,000 ($1206).
He said that freezing the price cap at its present level of £1,971 ($2378) per year for the average household would also reduce inflation by four percentage points.
Inflation reached 9.4% in June, the highest level in more than 40 years. The Bank of England has warned that it might reach more than 13% by the end of the year.
When asked why Labour picked a strategy to prevent price increases for all households rather than prioritising the poorest, Starmer replied, "Doing it across the board pulls inflation down."
Overwhelmed food banks told The Independent that they cannot cope with the high demands and are forced to turn away struggling families as more people face difficulty due to the UK's cost-of-living crises. 
In response, the ruling Conservative Party announced a 25% windfall tax on oil and gas profits in May, which it expects to generate almost £5bn ($6bn) in its first year.
The Labour party also said it would raise £14bn ($17bn) by eliminating the £400 ($482) energy rebate.
Starmer stated that his party would reduce energy demand by insulating 19 million homes and lower prices in the long run.
The plans also include a pledge to secure the country's energy supply to protect against future shocks, such as doubling onshore and offshore wind capacity and increasing solar, tidal, hydrogen, and nuclear power output.
George Godber, fund manager at Polar Capital, an investment firm, told BBC TV Programme that freezing the energy price cap would be "the biggest relief for practically every household in the UK, but especially those that are struggling."
However, he believes further targeting energy firms to fund it is a "very naive approach."