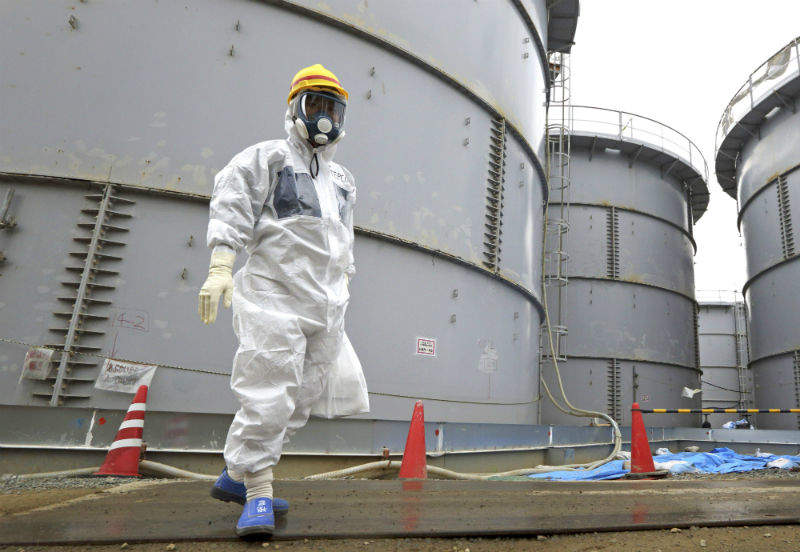 The Sanmen nuclear power plant has delivered electricity to the Chinese grid, representing the first fruits of an $8bn US-Chinese technology transfer agreement. This comes at a time when a looming trade war could potentially derail future cooperation between the two nations.

US manufacturing company Westinghouse designed the plant, which is the first in a series of AP1000 nuclear reactors China agreed to licence and build in 2006.
Westinghouse president and CEO José Gutiérrez said: "Today we witness our first AP1000 plant, Sanmen 1, began its process of generating electricity and providing our customers in China with safe, reliable and clean energy. This milestone would not have been possible without the constant collaboration and partnership with our China customer."
Under the agreement, Chinese state nuclear group SNPTC received permission to build various-sized reactors they could export as Chinese technology.  This deal would theoretically allow the country to build up its nuclear power export industry.
China's National Nuclear Safety Administration said in a comment: "The technical indicators met the design requirements and the reactor status was well-controlled, indicating the unit's construction formally entered the grid-connected commissioning phase for subsequent operation at various power levels. The milestone has laid a solid foundation for transient testing and scheduled commercial operation."
Looming trade war
The potential US-China trade war could deal a significant blow to the partnership, as the US Government has included nuclear reactor parts on the list of Chinese exports to be levied.
This, in addition to project delays, has created concern that China will not be able to meet its brief and build the 30 AP1000 reactors.
American Society of Mechanical Engineers chief representative in Beijing Zhang Qiang said: "It's a double-edged sword. US tariffs can hurt Chinese manufacturing and also itself."
China's two established nuclear power conglomerates – CNNC and CGN – have proposed using their own models to fill the gap caused by delays in constructing four pilot plants based on Westinghouse's design.
These alternate designs have since been integrated into the Hualong 2 reactor design, described by Chinese Premier Li Keqiang as a 'calling card' for the country's manufacturing prowess. They have yet to win any competitive international tenders.
Further works on two US reactors have been postponed with Toshiba – Westinghouse's parent group – recording losses of around $9bn related to the projects.
The deal was originally designed to revive US nuclear reactor construction, which has declined since the Three Mile Island disaster in 1979.