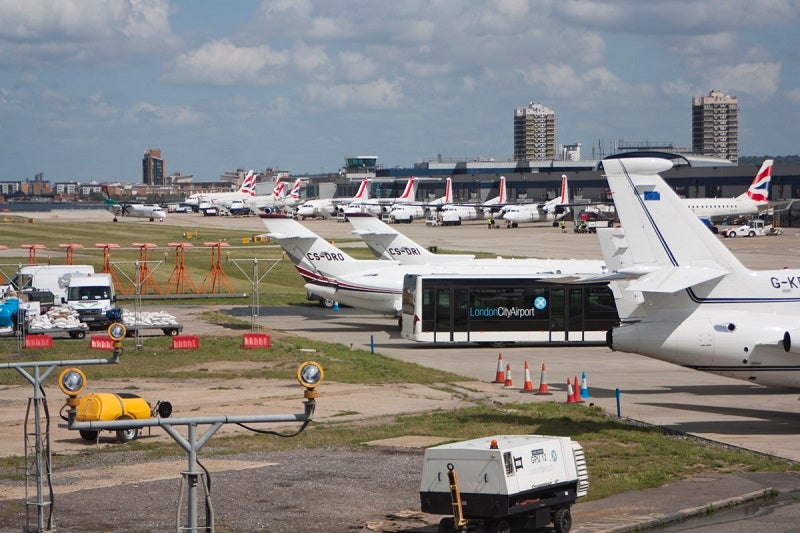 The Airport Carbon Accreditation programme has awarded London City Airport Level 3+ (Neutrality) status, its highest accreditation.
The accreditation programme requires London City Airport to calculate its annual carbon footprint, demonstrate a reduction in or offsetting of carbon emissions, and engage third parties across the airport to reduce their carbon footprints.
Of the 293 international airports participating in the programme, only 62 have achieved the Level 3+ accreditation. Five other UK airports have achieved this status: Gatwick, Manchester, Stansted, East Midlands and TAG Farnborough.
As part of the programme, London City Airport has engaged with 48 schools in East London to find a suitable location to install solar panels to offset the airport's carbon emissions, as well as helping to reduce local carbon emissions.
The airport has also offset emissions through an investment in a solar energy project in India, and is working to reduce construction emissions in a development programme worth £0.5bn.
London City Airport chief operating officer Alison FitzGerald said: "Achieving neutral accreditation is a significant achievement which everyone at London City Airport can be proud of.
"It recognises our efforts to cut carbon emissions in every part of our business, from runway lighting to energy systems, and underlines our commitment to building a more sustainable future for the airport and aviation industry.
"Our efforts won't stop here. We are committed to becoming the UK's most sustainable airport. To achieve that, we have set a goal of reaching net-zero carbon emissions by 2050 without using carbon offsetting and we are working to create an ecosystem in which we directly collaborate with airlines, manufacturers and other partners to accelerate progress and confirm the airport as a leader in sustainable air travel."