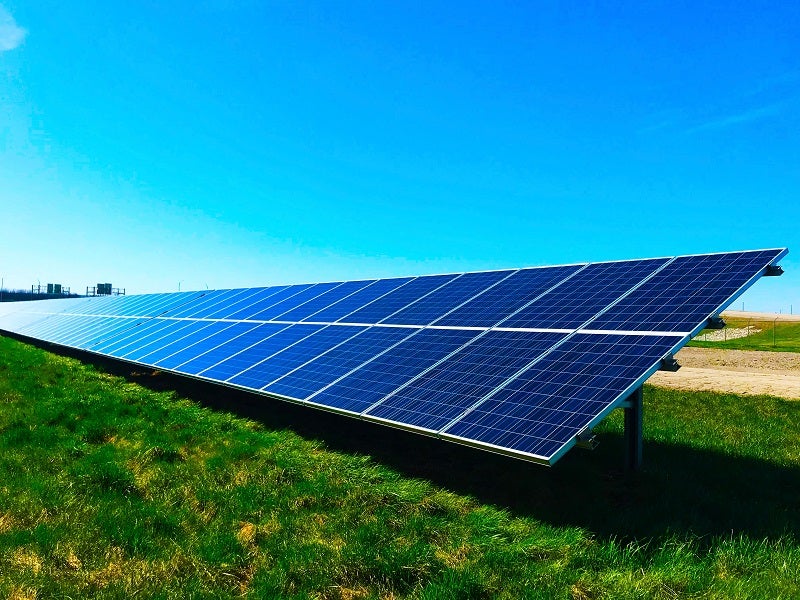 Renewable energy project developer Longroad Energy has been selected to develop two utility-scale solar and battery storage projects in Hawai'i.
Selected by the Hawaiian Electric Company (HECO), the company will build the projects with 160MW of solar with 640MWh of battery storage capacities.
The 120MWac/480MWh Mahi Solar project will be developed in Kunia, O'ahu, while the 40MWac/160MWh Pulehu Solar power facility will be built in Pulehu, Maui. The two projects are slated for completion in 2023.
Longroad Energy CEO Paul Gaynor said: "We have a track record in Hawai'i of working with local residents to design good projects that communities support.
"We are grateful for the opportunity to develop these new projects that help the state make strides towards its ambitious 100% renewable energy goal."
Longroad also has plans to negotiate power purchase agreements (PPA) with HECO in the next few months, including beginning the permitting process and virtual public meetings.
The Mahi Solar project is also planning to collaborate with the Hawaii Farm Bureau on O'ahu to explore new agricultural uses for the land.
In addition, the Pulehu Solar project intends to support the educational efforts of the Maui Economic Development Board.
Previously, Longroad developed seven clean energy projects, including 150MW of wind and 110MW of solar in Hawai'i.
Last July, Longroad Energy started construction works on its 243MW El Campo windfarm in Knox County, Texas.