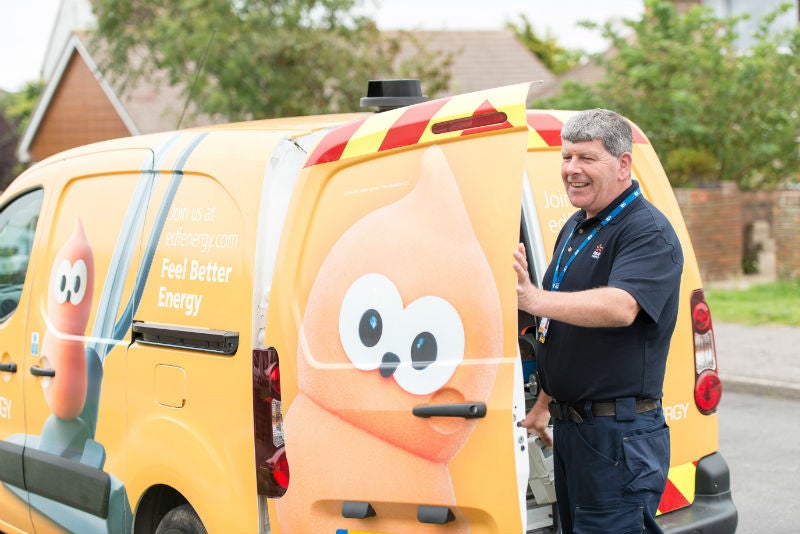 Loyal energy customers from 11 million households, who have continued to purchase electricity from suppliers with poor value energy tariffs, will now be subject to a government price cap from 1 January 2019.
According to the Department for Business, Energy and Industrial Strategy (BEIS), the cap aims to reduce overpayments to energy companies, including the Big Six (British Gas, EDF, E.On, Npower, ScottishPower, SSE) by around £1bn per year, beginning this winter.
The price cap will remain in place until at least next year, while government and industry continue to work with energy regulator Ofgem to create a more efficient energy market.
Prime Minister Theresa May said: "Our energy price cap will cut bills for millions of families and people across the UK who have been ripped off by energy companies for far too long. From today, money will go straight back into the pockets of loyal consumers, including the elderly and those on lower incomes who feel the pinch more acutely.
"But work to tackle this issue doesn't stop there. We're working with regulators and industry to ensure that consumers are not unfairly overcharged in the future – whether on their phone bills or their insurance premiums."
In the UK, consumers pay for the amount of energy they use. The new price cap restricts energy suppliers from overcharging per unit of gas and electricity, but not overall energy bills.
Ofgem set the price cap at £1,137 per year for the average dual fuel user paying by direct debit. It will also protect one million homes which receive subsidised energy under the Warm Home Discount, and four million metered consumers enrolled on Ofgem's safeguard tariff.
Ofgem chief executive Dermot Nolan said: "Consumers can have confidence that any rise in prices in the future will only be down to genuine increases in energy costs rather than supplier profiteering while falls in energy costs will always be passed on to them.
"Households who are protected by the cap will be able to save even more money by shopping around for a better deal. In the meantime, Ofgem will continue with reforms, which aim to deliver a smarter, more competitive energy market which, combined with protection for those who need it, works for all consumers."
The energy regulator will review the cap for loyal energy customers every six months, with the first review planned for early February to come into effect on 1 April 2019.
Customers confused over new measures
According to a survey by energy auto-switching service Weflip, many consumers have been left confused as to how the energy price cap will benefit them.
Weflip's research, published on Utility Week, found that 23% of respondents to the survey had never heard of the price cap, while 37% said they felt that the measure did not affect them and 14% could not figure out how it would work exactly.
Only 5% of respondents said they understood the exact levels of savings that they would receive via the cap.
Around 81% of respondents said they wanted to see a reduction in energy bills while the remainder felt happy that they are paying the reasonable amount for their energy.