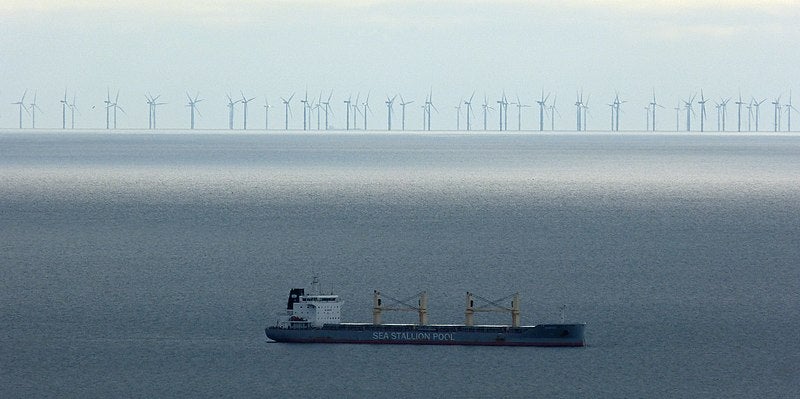 Australian investment group Macquarie Infrastructure and Real Assets (MIRA) has agreed with Siemens AG to increase its stake in the Gwynt y Môr offshore windfarm from 10 to 20%.
MIRA had taken over the 10% stake in the windfarm from the Green Investment Bank, which it bought as part of a consortium for £2.3bn in 2017. As a result of the deal, Siemens has exited the ownership of the windfarm.
MIRA Europe, Middle East and Africa (EMEA) head Leigh Harrison said: "Offshore wind is a great success story for the UK and an important component of the country's clean growth strategy.
"We are pleased to be supporting its continued development, bringing additional long-term institutional capital into the sector to support the UK's transition to a future powered by renewables."
MIRA's parent company Macquarie Group's stock price currently stands at A135.98¢ a share, giving the group a current market capitalisation of A$48.2bn.
Macquarie Group share price in 2019
Macquarie Infrastructure in 2019
MIRA is a leading "alternative" asset manager, investing £40bn in infrastructure projects in the UK since 2005.
It currently has an equity stake in ten offshore windfarms in its portfolio. In August 2019, for example, it invested £1.6bn in a 40% stake in the upcoming East Anglia One windfarm.
MIRA also has a worldwide investment portfolio of £99bn. It had a 75% stake in the Formosa 2 offshore windfarm in Taiwan before it sold 49% of this to Japanese energy company JERA for an undisclosed fee in October 2019.
Gwynt y Môr has a capacity of 576MW and is located 13km off the coast of North Wales in the Irish Sea. Completed in June 2015, the windfarm is formed of 160 3.6MW turbines provided by Siemens Gamesa Renewable Energy.
It produces nearly two million megawatt hours (MWh) per year, enough to power over 400,000 homes.