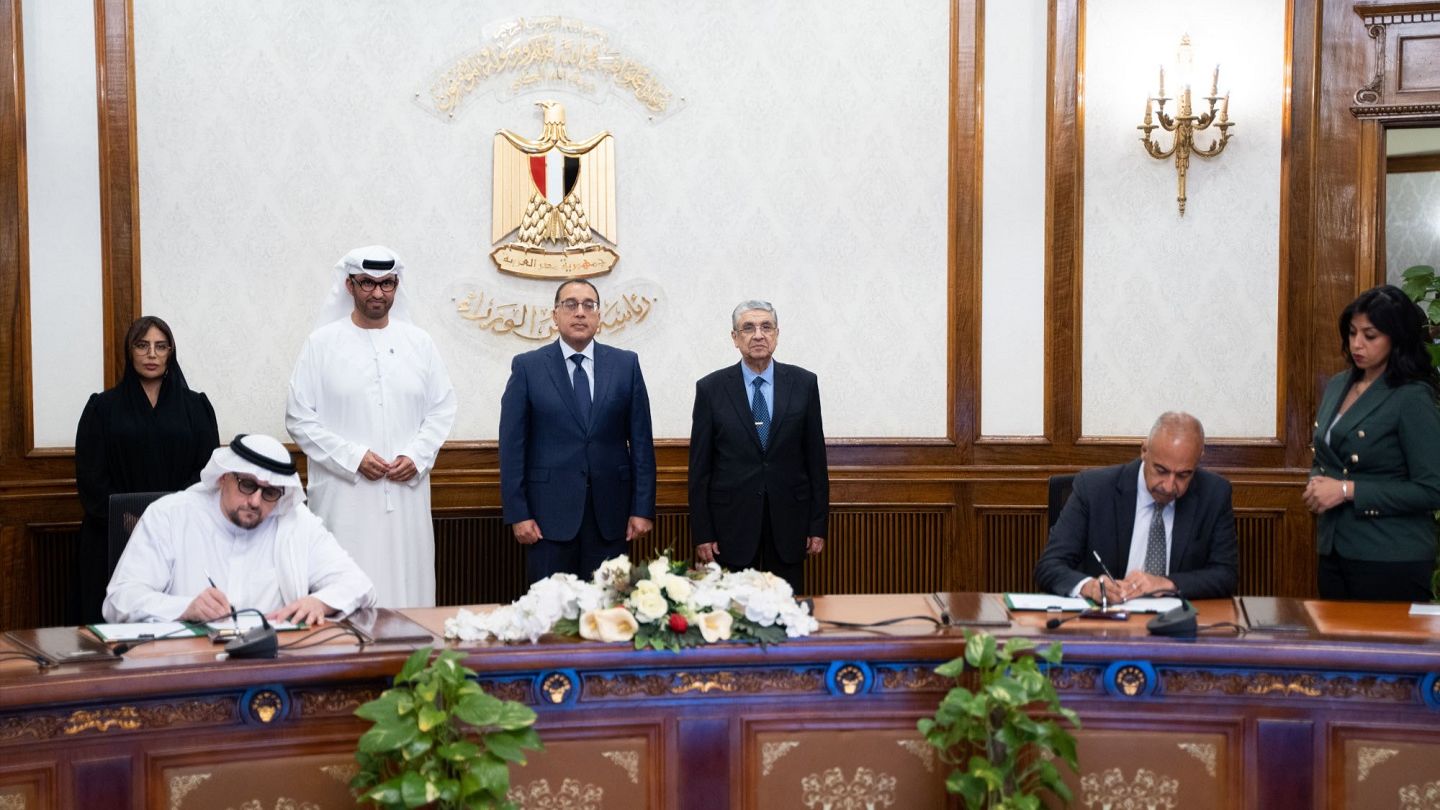 Abu Dhabi-based energy company Masdar and its partners Infinity Power and Hassan Allam Utilities have signed an agreement with Egypt's New and Renewable Energy Authority to build a 10GW wind project.
Expected to be one of the largest onshore wind farms in the world, the project will be built at an estimated cost of $10bn.
The wind farm will generate 47,790 gigawatt-hours of clean energy annually while cutting carbon emissions by 23.8 million tonnes each year – equivalent to 9% of Egypt's current annual carbon emissions.
The wind farm will help the country meet its goal of sourcing 42% of its energy from renewable sources by 2030.
It is estimated the project will help to save $5bn in fuel costs every year.
Infinity Power is a joint venture between Masdar and Infinity, an Egypt-based clean energy developer.
Hassan Allam Utilities is an investment arm of Hassan Allam Holding, which operates in verticals such as water, energy, social infrastructure, and transport and logistics in the Middle East and Africa.
The agreement to develop the project was signed between Masdar, Hassan Allam Utilities, Infinity Power and the Egyptian Electricity Transmission Company at COP27 [the UN climate change conference] in Egypt in 2022.
Masdar CEO Mohamed Jameel Al Ramahi stated: "Masdar is proud to be working with global partners to maximise our direct impact on Egypt in all fields of business and the economy, help address urgent global sustainability challenges and support global efforts to develop sustainable solutions to produce energy using the latest available technologies with the lowest competitive cost.
"This mega project – which will transform lives and livelihoods – is the culmination of hard work, dedication and steadfast partnership between Masdar, our joint venture – Infinity Power – and Hassan Allam Utilities."
In May 2023, Masdar entered a joint development agreement with Uzbekistan's Ministry of Energy and the Ministry of Investments, Industry and Trade for the development of more than 2GW in solar and wind projects and 500 megawatt-hours of battery energy storage in the country.