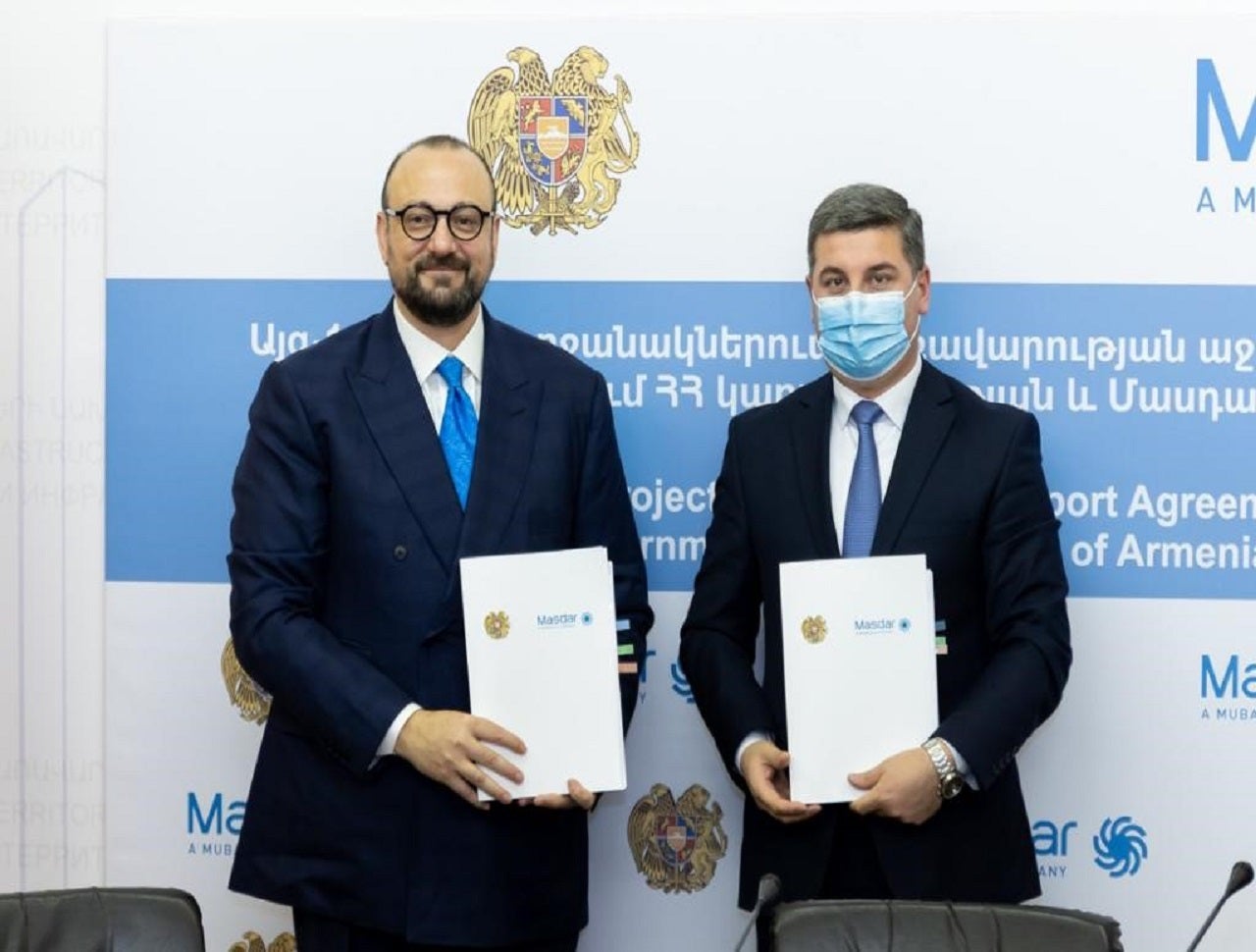 United Arab Emirates-based renewable energy company Masdar has signed a government support agreement (GSA) to develop a 200MW solar photovoltaic (PV) plant in Armenia.
The Ayg-1 solar project will be the country's largest utility-scale solar energy facility once completed.
The GSA was signed by the Armenian Territorial Administration and Infrastructure Minister Gnel Sanosyan and Masdar CEO Mohamed Jameel Al Ramahi.
Its signing comes almost four months after the Armenian government declared Masdar as the winning bidder for this project.
The Ayg-1 plant will occupy an area of around 500ha between the Talin and Dashtadem communities.
It will be developed on a design, finance, build, own and operate (DFBOO) basis.
Al Ramahi said: "This agreement marks a milestone on Armenia's clean energy journey, and the development of this project will support the nation's sustainable economic development.
"We look forward to working with the Armenian National Interests Fund on further opportunities in this field, and leveraging the experience we have gained as a global leader in renewable energy projects to support the diversification of Armenia's energy mix."
Masdar will own an 85% stake in the project company, with the remaining 15% held by the Armenian National Interests Fund (ANIF), an investment vehicle owned by the Armenian government.
The project is expected to create both direct and indirect jobs in the region.
Sanosyan said: "The gradual increase of renewable sources in our country's energy system is one of the priorities set by the Government of Armenia.
"We regard this cooperation with Masdar as an important step towards this goal, as well as towards endorsing Armenia's investment potential.
"The Ayg-1 industrial 200 MW solar plant project is a milestone on this road. We expect the signing of this document to mark the start of fruitful and lasting cooperation on this and for new upcoming projects."
Last month, Masdar signed an agreement with the Iraqi government for developing solar PV power plants in Iraq.