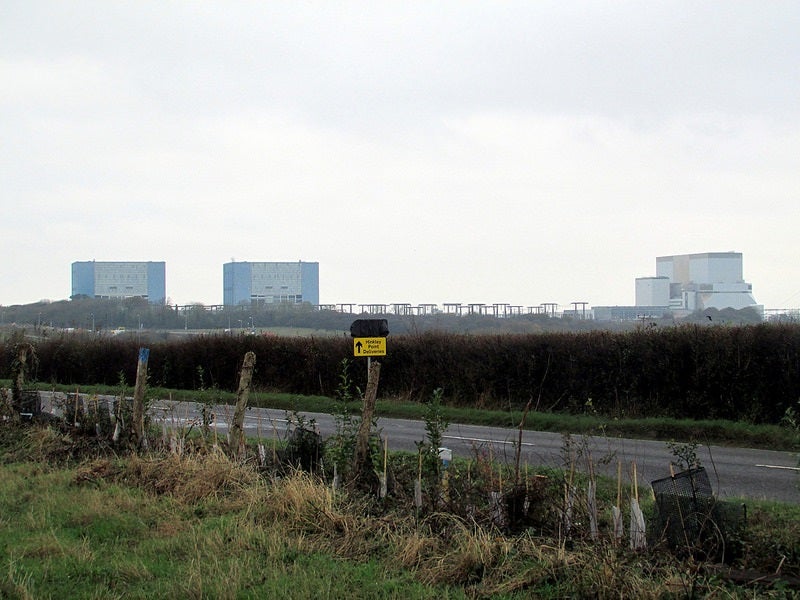 National Grid has announced that it will award three construction contracts worth £300m as part of the Hinkley Point C nuclear power station project.
Balfour Beatty will build the newly-designed T pylons for the site, J Murphy and Sons will build 10.7km of underground cables and Siemens will build a new substation at Sandford.
National Grid called the announcement a "major step forward" as the contracts will provide it with a new connection, allowing electricity to be moved from Hinkley Point C to millions of homes throughout Britain.
The 400,000-volt connection will be 57km long, which includes the 10.7km of underground cables that will be built by J Murphy & Sons. National Grid will also remove 67km of overhead lines owned by Western Power Distribution and replace them with the T pylon built by Balfour Beatty.
Hinkley connection project director Sue Adam said: "The awarding of these contracts marks a major step forward on this vital connection project. It means that we will now be able to gear up to start construction work in earnest. We look forward to working with our new partners to deliver the many different elements of the work involved."
Siemens director Mark Tiernan said: "Hinkley Point C will play an important role in the UK's energy security once it is operational, contributing low carbon power to homes and businesses across the country.  Siemens is delighted to be contributing to this scheme through its design and construction of National Grid's Sandford Substation."
Balfour Beatty's CEO Mark Bullock added: "We look forward to working with National Grid to successfully and safely deliver low-carbon electricity for around six million homes across the UK."
With the recent suspension of the nuclear plant in Wyfla Newydd, Hinkley Point C is the only nuclear power station currently being built in the UK.