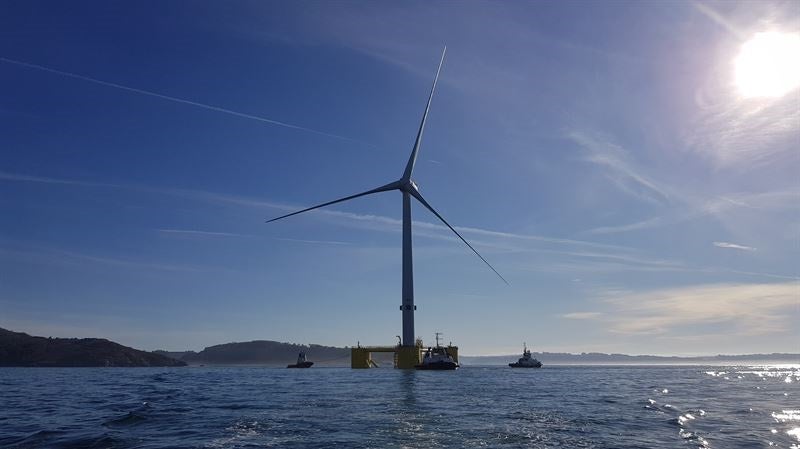 Ocean Winds and Aker Offshore Wind have announced an early investment package of $310m (£235m) to support the renewable energy supply chain in Scotland.
The package is part of their joint bids for the ScotWind offshore leasing process and to create a supply chain capacity in Scotland well ahead of the emergence of floating offshore wind farms in the country's deep waters.
The latest move is expected to transform Scotland into a green industrial powerhouse.
Aker Offshore Wind noted that the early investment package would facilitate the 'just transition' from fossil fuel industries by creating new employment and economic opportunities, while helping Scotland to lower the renewable energy generation costs with new technology.
In September this year, Ocean Winds and Aker Offshore Wind submitted proposals to build three offshore wind facilities in the Outer Moray Firth with 6GW capacity and an investment of up to $19.8bn (£15bn) for all three sites.
Each of their proposal is expected to generate more than 5,000 jobs and 200 apprenticeships in Scotland across all project stages.
The companies' investment package also covers benchmark, feasibility and implementation studies with selected fabricators seeking to set up or upgrade facilities in the country.
This would deliver facilities for the fabrication and assembly of floating platforms.
Currently, more than 30 memorandums of understanding have been signed across the supply chain to support these bids.
Aker Offshore Wind UK managing director Sian Lloyd-Rees said: "Building on our 180-year industrial heritage, we know early investment is needed if we want Scottish capability to be built ahead of the project execution phase when globally competitive tenders are sought.
"Scotland can be one of the first countries to develop floating wind at scale. If we focus on what our supply chain needs and provide it now, we can capture first mover advantage for our supply chain in a number of different technologies and solutions."