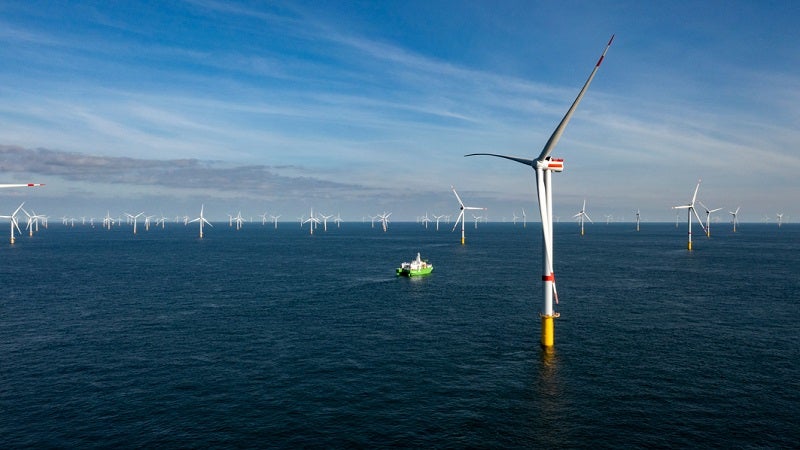 Ocean Winds has partnered with Irish firm Bord na Móna to develop offshore wind projects in Ireland.
Under the long-term partnership, the two companies plan to co-own, identify and develop offshore opportunities around the Irish coast.
Ocean Winds COO Grzegorz Gorski said: "Ocean Winds is delighted to announce this joint venture today with Bord na Móna, which we believe is the perfect pairing of our international expertise with Bord na Móna's long history working in local communities in Ireland.
"We look forward to forging a long-term relationship with Bord na Móna to support Ireland in its bid to harness its natural wind resources for a cleaner and more sustainable energy future."
The partners will initially focus on Réalt na Mara, a proposed wind project off the coast of Dublin and Wicklow, and Celtic Horizon, a planned facility offshore from Wexford and Waterford.
Ocean Wind said the projects will have the potential to generate up to 2.3GW of clean electricity, which will be enough to power up to 2.1 million homes by 2030.
The collaboration will also aim to support the Irish government's goal to have 7GW of installed offshore wind capacity by 2030.
Bord na Móna CEO Tom Donnellan said: "Bord na Móna has always been a cornerstone of Irish energy security.
"We have been developing renewable energy infrastructure since the early 1990s working with communities to deliver a range of lasting local and regional benefits.
"Ocean Winds bring an incredible wealth of experience in developing and delivering offshore energy from around the globe.
"The projects we will develop will be of such a large scale that Ireland will be able to rely on Irish energy sources and massively reduce dependence on foreign pollutants including gas and oil."
Earlier this month, Ocean Winds and Mainstream Renewable Power signed a seabed lease agreement for an offshore wind farm in Scotland.