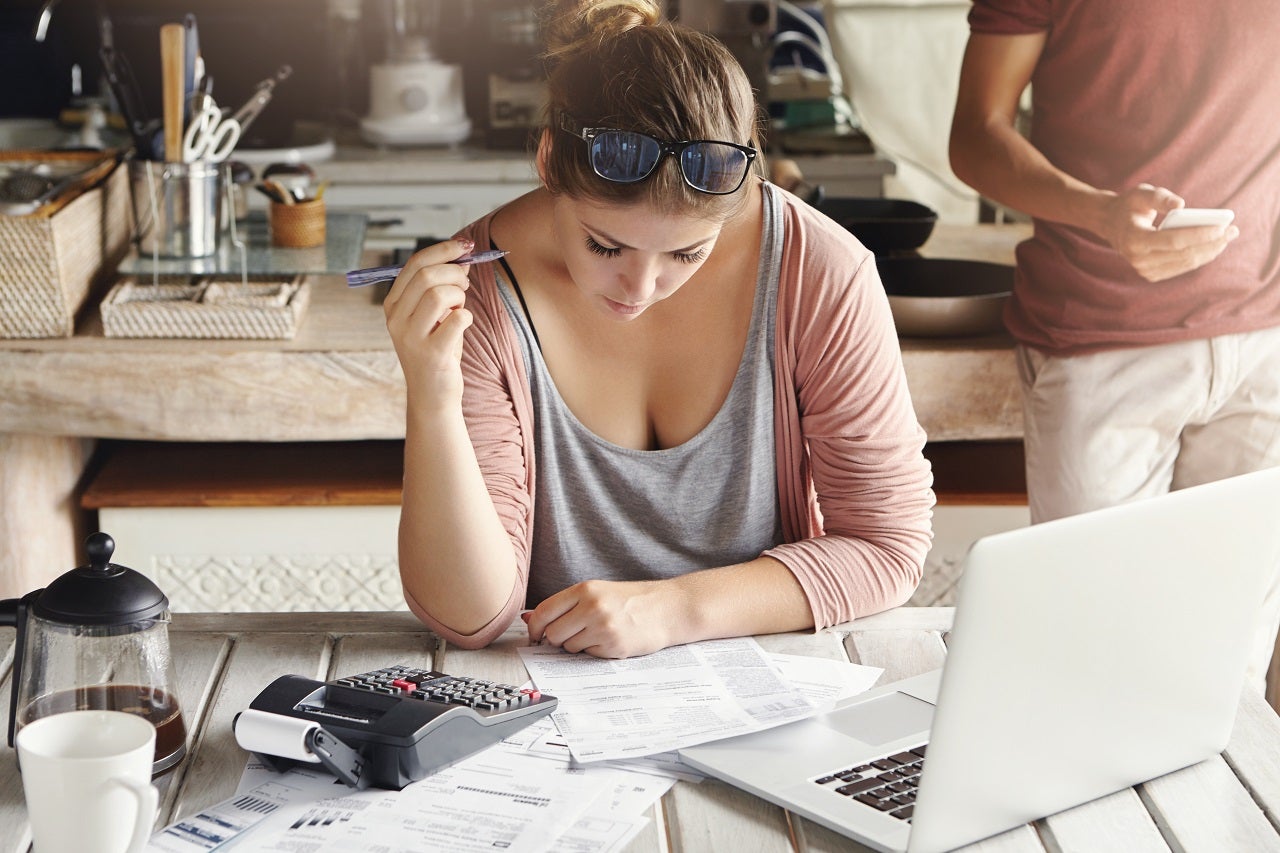 The regulator said that the increase is due to sharply recovered energy demand following the first Covid-19 lockdown, which pushed energy consumption down as demand from big energy users collapsed in the first lockdown.
The price cap will return to pre-pandemic levels, after falling to £84 in October to its lowest level yet for the current winter period.
The updated plan also includes a £23 add-on to help suppliers cover the costs of unpaid bills during the pandemic.
Ofgem chief executive Jonathan Brearley said that they had carefully scrutinised these changes to ensure that customers only pay a fair price for their energy.
"The price cap offers a safety net against poor pricing practices, saving customers up to £100 a year, but if they want to avoid the increase in April they should shop around for a cheaper deal.
"As the UK still faces challenges around COVID-19, during this exceptional time I expect suppliers to set their prices competitively, treat all customers fairly and ensure that any household in financial distress is given access to the support they need."
Ofgem also announced that it is adding a £87/yr increase to the price cap from 1 April 2021 for four million households, which rely on prepay tariffs, to £1,156/yr for a typical household.
This price cap is designed to set a limit on the maximum amount suppliers can charge for each unit of gas and electricity used, and it sets a maximum daily standing charge paid for being connected to the local grid. As the cap limits the price providers can charge for each unit of gas and electricity, customers will have to pay more or less than that, depending on the consumed amount.
This comes as 600,000 UK households have fallen behind on their utility bills since the start of the pandemic. The situation coupled with record-high redundancies and the coldest months of the year spent in lockdown raises concerns over customers' ability to cope with higher bills.
Reactions from across the industry
UK price comparison website comparethemarket head of energy, Peter Earl says: "Raising energy costs for millions of households by an average of £96 is an extraordinary move in the current environment. It calls into question the whole point of a price cap, which was designed to protect the most vulnerable households.
"Many are already struggling with the financial impact of the pandemic. Our research shows that nearly three out of 10 families with children at home struggle to pay their bills every week, and this announcement coincides with the shock of energy bills being received after a winter spent in lockdown."
Earl says that the bill surge undoes the good work by the industry to support customers throughout the pandemic, which is not over yet.
"The additional £23 hit announced earlier this week to recover the costs of unpaid bills in the cap's 'Adjustment Allowance' ignores the fact that many are still in a very difficult and precarious financial situation," he says.
Consumer rights and advice website Money Saving Expert has said in an article that "the hike is down to Ofgem raising the price cap on standard and default tariffs from £1,042/yr for a typical user, to £1,138/yr." as these tariffs are typically the most expensive ones.
However, the article warned that if a customer has switched providers in the past year, they likely won't be affected by the price increase, as prices are "only capped on expensive standard variable tariffs that you're automatically rolled on to when a fixed deal ends, or you move home."
For this reason, the platform advised customers who think they might be affected to explore their options and possibly switch suppliers to avoid further costs.
Teleperformance UK senior vice president Andrew Field in turn says that as the full financial impact of the crisis is yet to come, providers should be prepared to step up for their customers under these extraordinary circumstances.
He says: "Many of these individuals are increasing their utility usage amidst ongoing lockdown restrictions and weather conditions, succumbing to a surge in bad debt as a result. The role of customer service must now go beyond commodity delivery to proactively demonstrate empathy to distressed bill payers at a more granular level.
"By offering counsel, alongside an informed set of payment options and bundles, companies can show an understanding of customers' financial situations and provide appropriate relief. In times of crisis, organisations that can step up and create a lasting positive experience for vulnerable customers will cement brand loyalty long after the pandemic," Field concludes.