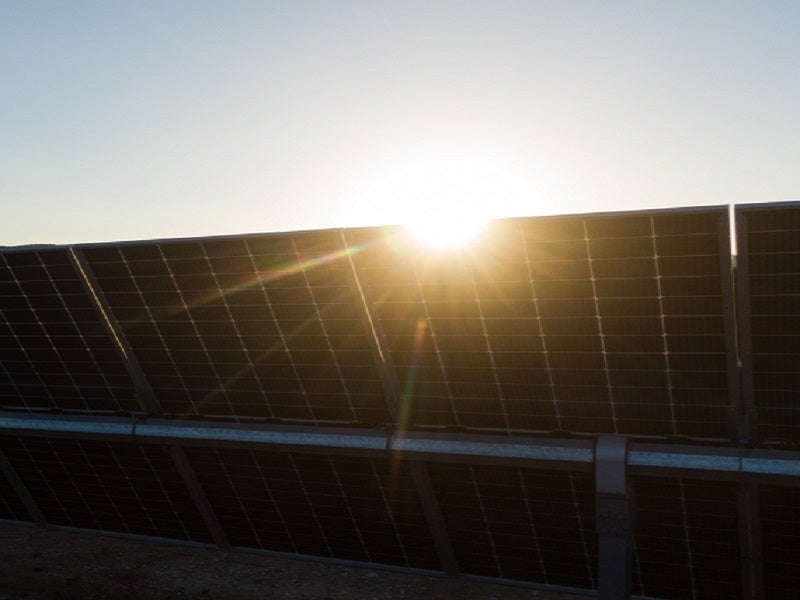 Spanish renewable energy company Opdenergy has secured a 100% favourable Environmental Impact Permit for 1.14GW of capacity in Spain.
Of the total capacity, 902MW is currently in the construction phase while 244MW is being prepared for construction.
The projects are spread across the Spanish provinces of Zamora, Ciudad Real, Zaragoza, Cuenca, Teruel and Badajoz.
In Cuenca province, Opdenergy plans to develop six projects with 331MW of capacity, while eight projects with a total capacity of 302MW are planned to be built in Zaragoza.
In addition, five projects with 244 of combined capacity are due to be developed in Zamora.
Opdenergy will develop three projects totalling 131MW in Badajoz province, as well as two assets with 96MW of combined capacity in Teruel.
The renewable energy firm also plans to inaugurate one project with 42MW of capacity in Ciudad Real.
All these projects are intended to be developed by 25 January next year.
Opdenergy CEO Luis Cid said: "Obtaining these new permits in Spain will allow us to move forward with our business plan while economically boosting the local communities where the projects are located and promoting the introduction of more renewable energy in the Spanish energy mix."
Opdenergy said the projects will economically benefit the regions where they are being developed in the form of local employment, municipal taxes and the lease of private and municipal land.
The company added that all the main equipment contracts required for project execution are already in place.
Based in Madrid, Opdenergy currently has 1.6GW of capacity in operation and under construction, as well as a further 400MW in its development pipeline.
The company aims to help drive Europe's energy transition and independence, with Spain aiming to install 70GW of new renewable energy capacity by 2030.
In August last year, Opdenergy agreed to sell its 1,044MW solar project portfolio in Spain to Bruc Energy.