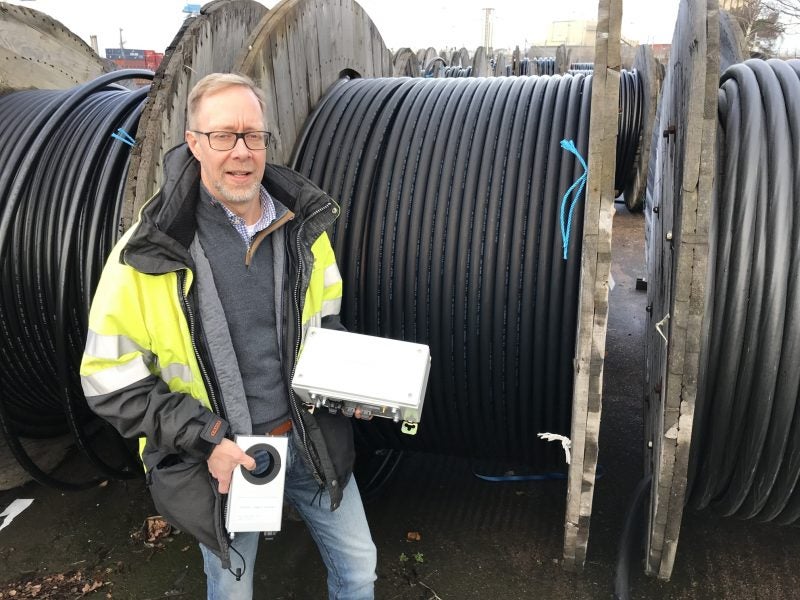 Swedish energy company Öresundskraft has partnered with DNV GL, a Norway-based classification and technical services provider, to monitor sections of its power grid using smart cable technology.
DNV GL's Smart Cable Guard (SCG) is an online system that can remotely monitor large sections of an electricity grid in real time and pinpoint faults and weak spots in cables to an accuracy of 1%, providing an alternative to on-site identification methods.
Öresundskraft's installation of the SCG system marks the technology's first use in the Swedish electricity grid. The company has expanded its roll-out of the SCG to a total of 28 installations following successful trials using 12 monitoring systems.
The smart cable technology consists of sensors capable of monitoring up to five kilometres of cable including intermediate power stations.
DNV GL says the SCG monitoring system aims to decrease downtime resulting from faults in medium voltage cables and secondary substations. According to DNV GL, 70% of electricity outages are caused by problems in underground medium voltage cable networks.
The system is also able to provide insights into the health of a power grid, which can be useful when planning maintenance or investment.
Öresundskraft Technical Manager Magnus Sjunnesson said: "Efficient monitoring of infrastructure such as cables and accessories is vital to ensure power grids are better prepared to deal with the dynamic impact of our changing energy landscape.
"Getting the information early and in real time is a big step forward in our proactive work both to be a reliable electricity grid supplier and in our ambition to be involved in and drive the development of the future's smart grid."
In 2019, DNV GL announced their SCG system had been adopted by Dutch grid company Alliander, and SCG is also used by SBS Transit, a public transport operator in Singapore, for their rail network.
Power Technology has approached DNV GL for comment on the effectiveness of SCG technology in pre-emptively identifying faults in power cables.