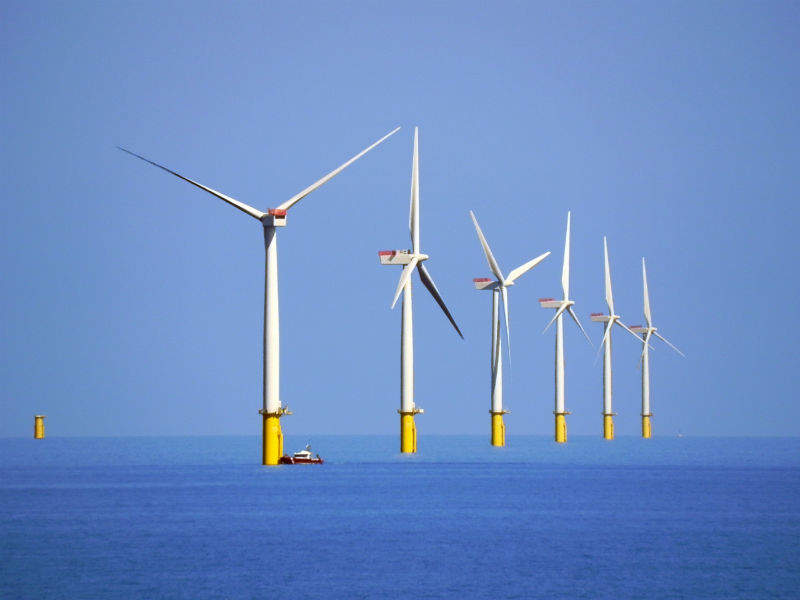 Danish oil and gas-turned renewable energy company Ørsted has posted its financial results for the third quarter of 2018. Highlights include strong year-on-year profits, increased earnings from Ørsted's wind projects, and higher performance in the LNG market due to rising gas prices.
The company's Q3 results recorded a notable increase in earnings from its offshore wind farm segment, which saw operating profits increase by 32% year-on-year from 2017 to Kr2bn ($305.6m).
This was primarily a result of increased electricity generation at the Walney Extension, Race Bank and Borkum Riffgrund 2 offshore wind farms, despite these projects recording slightly less wind than last year.
The rise in productivity led to a year-on-year increase in earnings before interest, taxes, depreciation, and amortisation (EBITDA) of 27% to Kr2.2bn.
Ørsted chief executive Henrik Poulsen said: "We've increased our EBITDA guidance, excluding new partnership agreements, by Kr0.5bn to Kr13-14bn. The increase is primarily due to the good progress on our offshore construction projects, faster ramp-up of generation from Borkum Riffgrund 2, and higher than expected earnings in our gas portfolio and LNG business.
"We remain very pleased with the operational and financial performance of the company as we continue to expand our position as a global leading company in the green energy industry."
Indeed, rising natural gas prices and higher earnings in its LNG business resulted in unexpectedly high earnings from Ørsted's Energy Markets division, which helps customers to mitigate risks and save time and money in the European commodities market.
Ørsted also posted a return on capital employed (ROCE) increase of 23%, compared to 15% in the first nine months of 2017.
Ørsted's wind projects in the US
On-going investment plans for US onshore and offshore wind farm projects will help the company expand in the US market.
Ørsted's wind projects such as the Tahoka wind farm and Lincoln Clean Energy (LCE) are reportedly in the final stages of development, while Ørsted has begun measures to acquire Deepwater Wind, which operates multiple "attractive and geographically diverse" projects on the US East Coast.
"Construction of the 300MW-Tahoka wind farm is nearing completion. All wind turbines have been installed, and the project is currently being commissioned. By the end of the year, LCE will, therefore, have an operational capacity of 813MW. In addition, LCE has a portfolio of 700MW in advanced stages of development that can enter into construction during the coming year," said Poulsen.
The company also announced a farm-down agreement for Hornsea 1 offshore wind farm in the UK, selling 50% to US investor Global Infrastructure Partners, which is expected to finalise in the next few weeks.
According to Poulsen, the deal marks one of the largest acquisitions in the renewable energy industry and highlights the attractiveness of Ørsted's wind assets.
Ørsted also announced back in June that it planned to divest its Danish power distribution and residential customer businesses sectors, after reporting good interest from the domestic market.