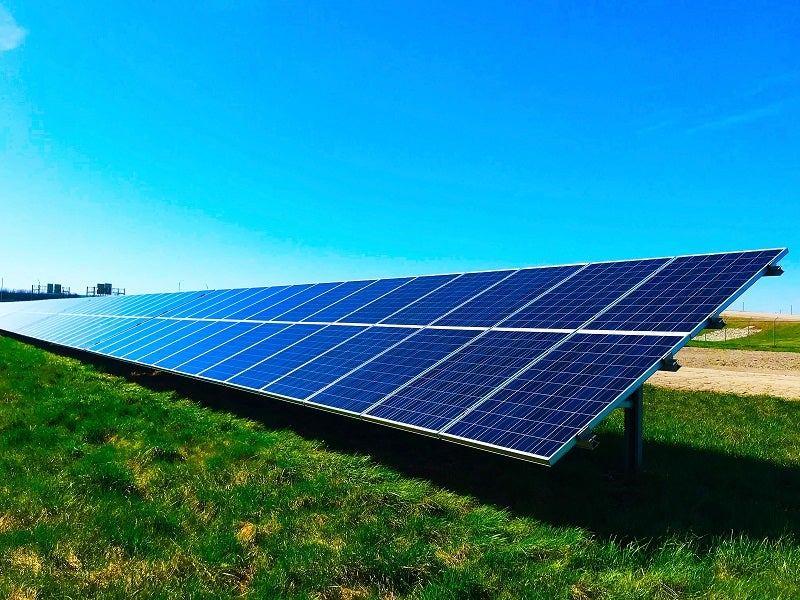 Swedish renewable project developer OX2 has agreed to acquire six solar power projects in Spain, with a total capacity of 152MW, from an undisclosed seller.
Located in Spain's Andalusia region, the late-stage solar power projects have obtained all environmental permits and are at the highest level of solar radiation.
The deal is OX2's second since the company began operations in Spain in April last year.
In September last year, the company purchased two projects in Spain's Extremadura and Castilla la Mancha regions, with a total capacity of 55MW.
The solar project portfolio will be included in the OX2 development portfolio from the fourth quarter of fiscal 2022 (FY22).
The financial details of the deal have not been disclosed.
OX2 CEO Paul Stormoen said: "I am very pleased to be able to announce our second acquisition of solar power projects in Spain, which is a market with considerable potential for OX2.
"Spain is one of the largest renewable energy markets in Europe, with ambitious sustainable energy targets and strong investor interest."
Based in Stockholm, OX2 develops, builds and sells onshore and offshore wind farms and solar power projects, as well as managing these projects once competed.
The company's project development portfolio consists of in-house developed and acquired wind and solar projects at various stages of development.
Last November, OX2 sold its Niinimäki wind farm in Finland to Helen and the Bank of Åland's Wind Power Fund for an undisclosed sum.
The Niinimäki wind facility has 22 wind turbines and a total installed capacity of 145MW.
Construction works are planned to begin at the site immediately and are expected to be completed by the end of next year.
Once completed, the Niinimäki wind farm will have the capacity to generate more than 400GWh of clean energy a year.