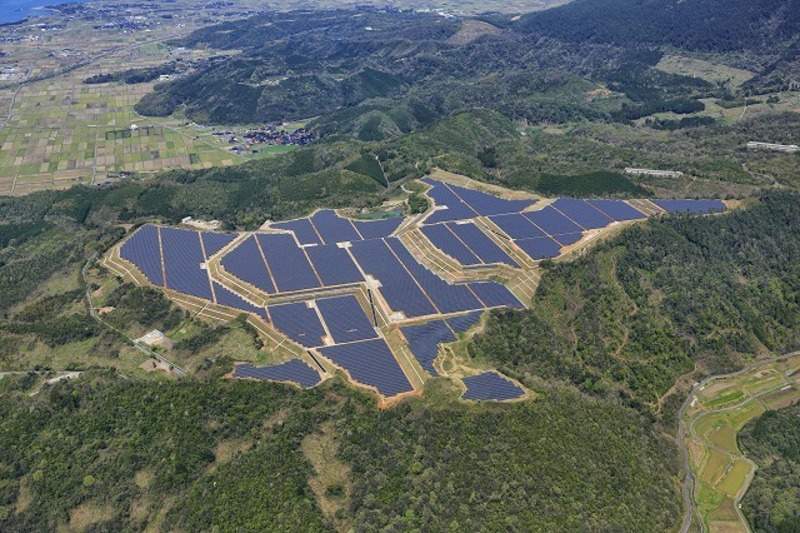 US-based renewable developer Pattern Energy Group has secured a $515m financing fund to invest in Japanese renewable power projects.
The fund, Green Power Renewable No. 1 Investment LP, claims to be one of the largest in the country. It will be managed by Pattern Energy's Japanese affiliate Green Power Investment (GPI).
It will invest in five renewable energy facilities including Futtsu and Kanagi solar developments, as well as the Ohorayama Wind project, the Otsuki Wind project, and Tsugaru Wind project. GPI developed and constructed the projects, and now owns them.
Japanese financial institutions including the Development Bank of Japan has invested in the fund.
Pattern Energy CEO Mike Garland said: "This pioneering new fund will help us expand our growth in Japan through partnering with these major Japanese institutions on some exciting new onshore and offshore wind projects.
"The strong investor demand for this new fund demonstrates both the confidence in our business model and the compelling future development opportunities in our Japanese pipeline.
"Together with our partner, GPI, we have built one the best development pipelines in Japan consisting of more than 2.4GW of renewable energy projects."
The company has seven renewable energy facilities in Japan, of which five are operational and two are under construction. These have a total installed capacity of 432MW.
Last June, Pattern Energy Group acquired the Clines Corners wind power development opportunity from Orion Wind Power Resources. Orion is a joint venture between Orion Renewable Energy Group and MAP Energy.
Located in Torrance and Guadalupe counties of New Mexico, the development will support up to 1GW of wind power on nearly 122,000 acres of private and state lands.