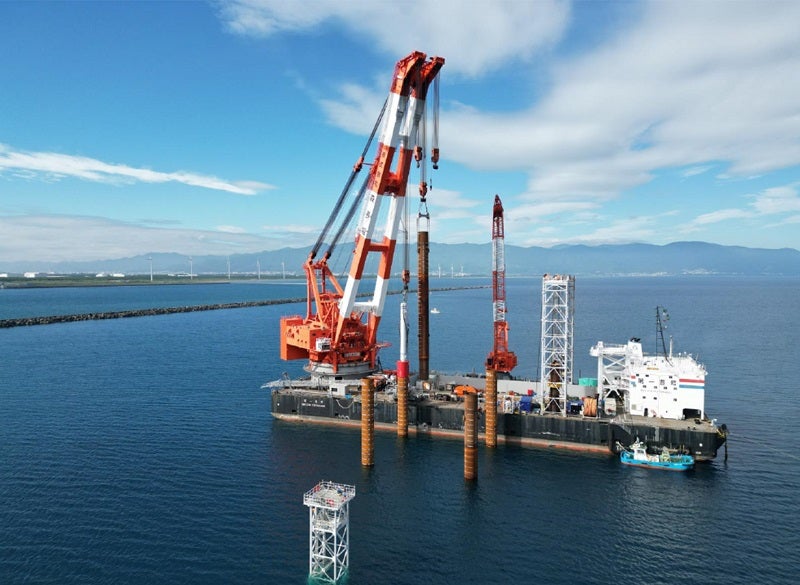 Pattern Energy Group and its Japanese affiliate, Green Power Investment Corporation (GPI), have secured financing for the 112MW Ishikari offshore wind farm and battery storage project.
Located around 3km from Ishikari Bay in Hokkaido, Japan, the offshore facility will feature a battery storage component with 100MW x 180MWh of capacity.
The project was funded by MUFG Bank together with subsidiaries of Sumitomo Mitsui Financial Group and Sumitomo Mitsui Trust Holdings.
Mizuho Bank, a subsidiary of Mizuho Financial Group, has also financed the project, as have the Development Bank of Japan, Societe Generale and Shinsei Bank.
Pattern Energy CEO Mike Garland said: "This historic project is Japan's largest combined offshore wind and power storage facility and the first installation of an 8MW offshore wind turbine in the country.
"Together with GPI, we have built an in-house team of leading experts in onshore and offshore wind and the Ishikari project is the culmination of more than 15 years of planning.
"The group of leading financial institutions that is backing this project demonstrates the strong demand for innovative clean power solutions."
The Ishikari offshore wind farm will be equipped with 14 Siemens Gamesa wind turbines, each with 8MW of capacity.
The wind farm and its battery storage component are expected to become operational in December next year.
Clean energy generated by the offshore wind facility will be sold to Hokkaido Electric Power Network under a 20-year power purchase agreement (PPA).
GPI president and director Mitsuru Sakaki said: "We would like to thank Ishikari city and all the people concerned for their great cooperation in promoting this project.
"It is an honour to promote the creation of clean energy in a manner that protects the cultural values of the region and enhances critical infrastructure of the country."
Last January, Pattern Energy secured a $515m financing fund to invest in clean energy projects in Japan.