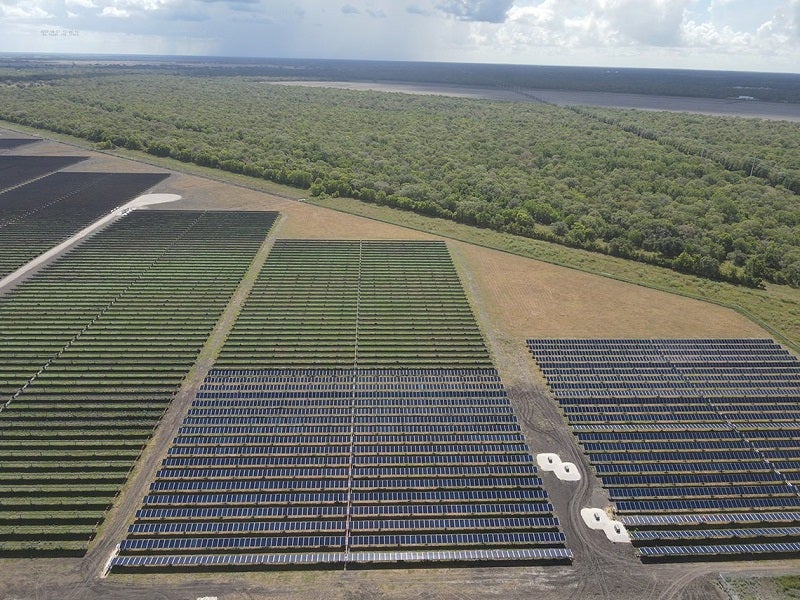 Italian renewable energy firm Plenitude, a subsidiary of Eni, has begun operations at the Golden Buckle Solar Project in Brazoria County, Texas.
The 263MW solar facility is built on 600ha of land and has the capacity to generate around 400-500GWh of clean energy a year.
General merchandise retailer Target will procure most of the green electricity generated by the solar farm under a long-term power purchase agreement.
Plenitude inaugurated the Golden Buckle project in the presence of Mauro Lorenzini, the Consul General of Italy in Houston.
Plenitude CEO Stefano Goberti said: "We have inaugurated the largest photovoltaic plant ever built by Plenitude in our short but successful history of renewable energy development.
"We are very proud of this achievement, with the project completed in time and on budget.
"It is a further step towards growing our renewable generation capacity, which exceeded 2GW at the end of 2022, in line with our goal to achieve over 6GW globally by 2025."
Plenitude developed the Golden Buckle project with support from Novis Renewables, a partnership between Eni New Energy US and Renantis North America.
Renantis North America focuses exclusively on developing solar, wind and storage projects in the US.
Plenitude currently supplies energy to nearly ten million customers in the European retail market and aims to reach more than 11 million customers by 2025.
The company also plans to have more than 15GW of installed capacity by 2030 and achieve carbon neutrality by 2040.
Earlier this month, Eni was reportedly in talks with private equity firm HitecVision to sell a stake in Plenitude.
Sources told Reuters that the company had been seeking partners for Plenitude after pausing plans for an initial public offering (IPO) last year.
It will use the proceeds from the sale to support Plenitude's growth and set a value for the unit ahead of a potential IPO.