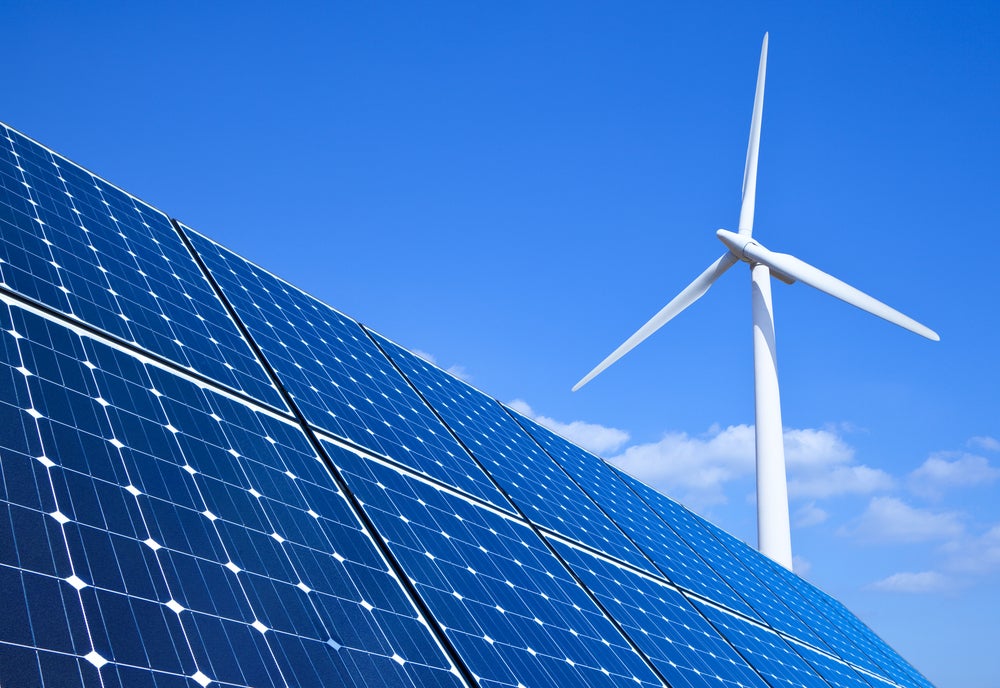 The carbon intensity of global electricity generation fell to a record low of 436g CO2/kWh in 2022, according to a new report.
Solar and wind power also reached 12% share of the global electricity mix, its highest ever level. This compares to a 10% share in 2021, according to the report from energy think tank Ember.
In total, renewable and nuclear power sources reached a 39% share of global electricity generation, an additional record figure.
Solar power was the fastest-growing electricity source for the 18thyear in a row, with a growth of 24%. Wind power also grew by 17%, according to the report. The rise in wind power was sufficient to power the equivalent of the entire UK.
The growth in wind and solar in 2022 met 80% of global electricity demand growth in that year, with a growth of 694TWh. However, a drop in nuclear and hydropower plants coming online in 2022 led to a decrease in generation from clean energy sources other than solar and wind, for the first time since 2011.
Chile's Minister of Energy, Diego Pardow said: "The current year seems promising at a global level, especially thanks to the prediction of this report, which indicates that emissions from the electricity sector could begin to decrease as of this year".
Net zero power industry
According to the International Energy Agency, a net zero power industry by 2040 will be vital in facilitating a wider net zero scenario by 2050, in line with international commitments.
In addition to a rise in clean power sources, Ember also observed a 1.1% rise in coal generation. Power sector emissions rose by 1.3% in 2022 as overall power demand increased. Gas power generation fell marginally by 0.2%, amid high global gas prices.
Approximately 31GW of new gas power plants were built in 2022, the lowest in 18 years. However, the year saw the lowest level of coal power plant closures in seven years.
Ember predicts that in 2022 the global power sector hit "peak" emissions, as fossil-powered generation seems set to fall in coming years. The growth of wind and solar generation is expected to become a continuing trend in the coming years.
According to the report: "2022 will be remembered as a turning point in the world's transition to clean power. Russia's invasion of Ukraine made many governments rethink their plans amid spiking fossil fuel prices and security concerns about relying on fossil fuel imports".