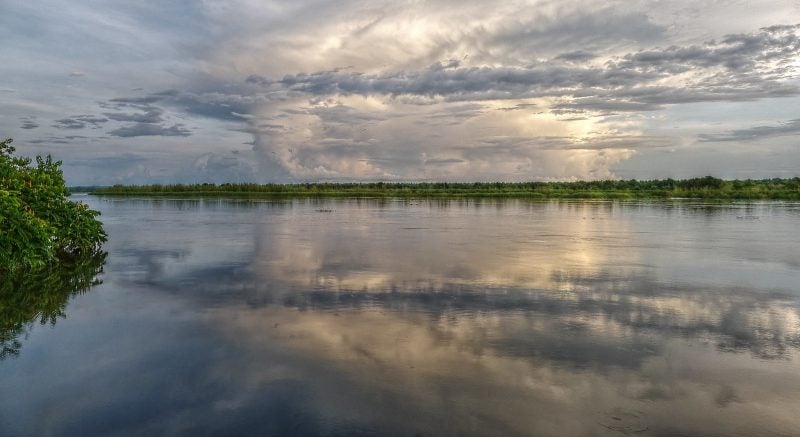 Chinese energy company PowerChina has applied to Uganda for a licence to develop a $1.4bn hydroelectric power plan on the river Nile.
According to regulatory papers seen by Reuters, the Ayago Hydroelectric Power Station will be built in the north of the country between lakes Kyoga and Albert and it could expand Uganda's power capacity by 40%.
Ugandan Electricity Regulatory Authority (ERA) spokesperson Julius Wandera told Reuters: "We have called for comments from the public on their proposed project."
ERA – the Ugandan government agency that regulates electricity production and sale – is also conducting its own due diligence investigations to make sure that PowerChina could carry out the developments. According to the documents seen by Reuters, PowerChina intends to raise funds through a 25%-75% equity and debt mix.
"By April we should be communicating our final decision on their application to them," said Wandera.
The hydroelectric power plant will have a capacity of 840 megawatts (MW) and will become the country's biggest power plant. According to Al Jazeera, the Ayago plant will surpass the Karuma Hydropower Plant – a 600 MW-dam which will be completed this year by Chinese hydropower engineering company Sinohydro Corporation.
To fund an increase in power production, Uganda has abolished subsidies for consumers and taken loans from China and other countries. To attract investments, the country has also introduced a tariff-setting system, benchmarked on parameters including inflation, oil prices and foreign exchange.
Uganda is part of the Nile Basin Initiative, a partnership set in 1999 that allows Nile riparian states to "promote sustainable development and harmonious utilisation of the water resources of the basin". In 2010, Uganda and five other upstream countries signed the Cooperative Framework Agreement (CFA) to develop projects along the river. The agreement was strongly opposed by Egypt and Sudan.