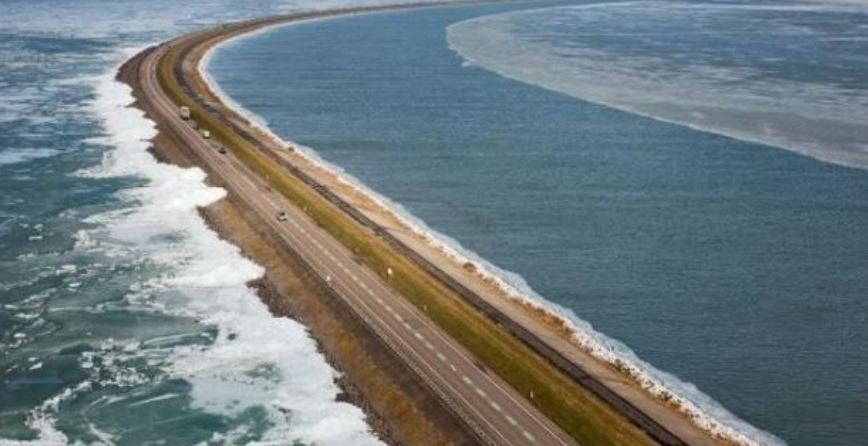 A proposed tidal barrage linking Norfolk and Lincolnshire, UK, has faced criticism from environmentalists and wildlife groups.
The Centre Port project claims that the barrier would generate power for around 600,000 homes and businesses in the region.
Centre Port Holdings plans to build a hydroelectric dam and 15 tidal turbines, which it claims would be the "world's first tidal energy-powered deep sea container terminal". The project proposal also includes a dual carriageway, potentially creating 1,200 jobs.
In addition to the barrage, Centre Port seeks to develop a port powered by tidal energy between the two counties.
Centre Port's CEO James Sutcliffe, claims that the project would create a cruise ship entrance, marina and waterside apartments. According to the company statement, the barrier would also act as a flood defence for local communities.
Ecological concerns
The project is largely controversial as the area of salt flats, known as the Wash, provides a unique habitat for wildlife, including seals and rare wading birds. The Wash nature reserve has 8,880 hectares of rich ecology.
Dominic Buscall, who runs the Wild Ken Hill nature reserve in north Norfolk, told The Guardian: "The way the Wash works is it's quite a dynamic wilderness, so you get very complex movements of water and sediment which creates a mosaic of mudflats, salt marsh, channels, tidal streams.
"Over two million birds visit a year, it hosts 50% of Europe's common seals, and it has eels which are critically endangered globally."
Buscall adds that it is unlikely that the project will go ahead.
However, Centre Port claims on its website that it will "provide guardianship of the ecology of The Wash and Fenlands, its agriculture and the preservation of the natural habitat".
Environmental activist group Greenpeace has urged for renewable energy developments that "work in harmony with nature without damaging it further".
Sutcliffe claims to have UK Government support for the £2bn ($2.5bn) development which is also backed by energy company Centrica.
Local Boston Borough Council's leader Paul Skinner is yet to determine whether the project will proceed.
He said: "It's about balance. Until the cases are presented for and against, I won't make up my mind."