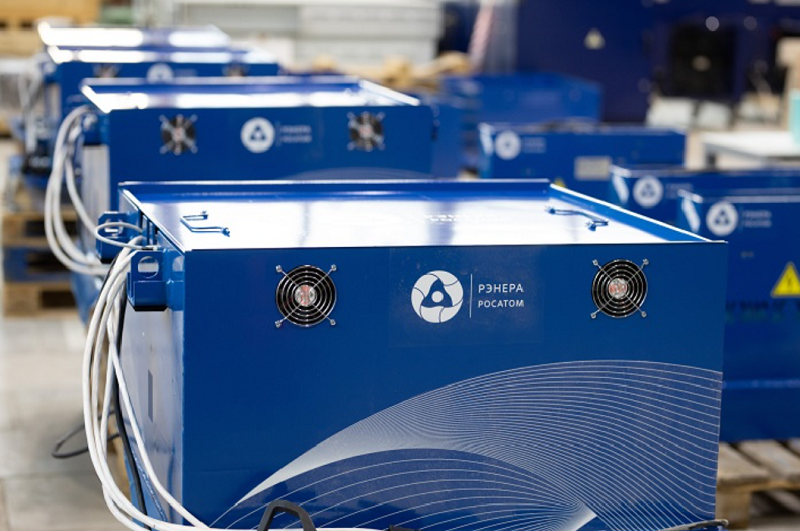 Russian energy storage company Renera has signed an agreement with the Kaliningrad regional government to build a manufacturing facility in Russia's Western exclave region to produce energy storage systems and lithium-ion cells.
The production plant, known as a 'Russian gigafactory', will be launched in 2026 at the Baltic nuclear power plant (NPP) site.
Its construction will also contribute to the development of the NPP site.
South Korean lithium-ion battery manufacturer Enertech International, which is owned 49% by Renera, will serve as the technological partner for this project.
Renera is Rosatom's integrator company for energy storage and a subsidiary of TVEL Fuel Company.
TVEL Fuel Company president Natalia Nikipelova said: "Building a large-scale facility for [the] production of energy storage units is an important milestone for [the] accomplishment of our strategy aimed at [the] development of new non-nuclear businesses, but also for [the] fulfilment of the Government's electric transport development concept with an outlook to 2030.
"The plant's production is supposed to be consumed mainly by domestic car manufacturers, therefore the enterprise will make a significant contribution to [the] implementation of the state policy of import substitution."
Kaliningrad Governor Anton Alikhanov said: "[The] implementation of this project can drive the socio-economic development of remote areas of our region.
"The preliminary need for personnel at the new plant is estimated at 2,000 people, which means the prospect of an essential increase in the population of our eastern municipalities, housing construction and new infrastructure."
Once the plant is fully operational, it will have the capacity to produce at least 3GWh a year in terms of the total energy volume of the produced batteries.
Last November, TVEL Fuel Company started producing rare-earth magnets for wind power plant generators and shipped the first sets to the customer.
More than 200 sets of magnets were commissioned as part of a contract signed between TVEL Fuel's Elemash Magnit subsidiary and Red Wind.