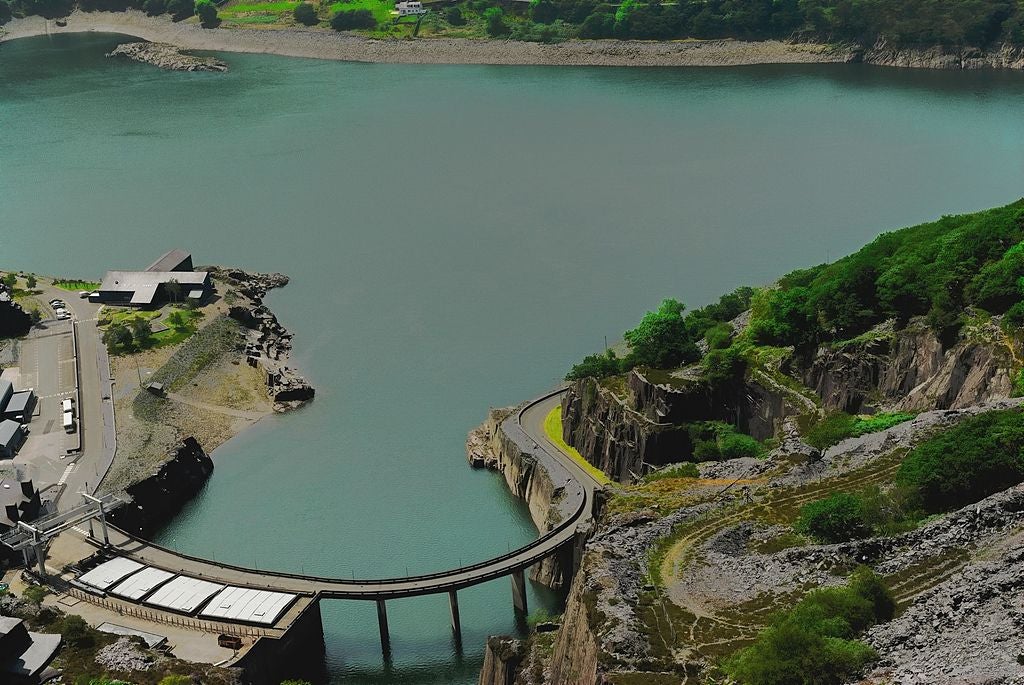 The technology could use hillsides across the UK to provide the country's energy system with a new long-life source of underground hydro-powered energy storage, the company said.
Rather than using water, RheEnergise has invented a fluid called R-19, which is two and a half times denser than water. According to RheEnergise, R-19 provides more than double the energy when compared to conventional low-density hydropower systems that operate in the Scottish Highlands, Wales and across Europe.
As part of the process, the high-density fluid is pumped uphill between storage tanks at times of low energy demand with associated low prices. As demand and energy prices rise, the non-corrosive fluid is released downhill and passes through turbines to generate electricity and supply power to the grid.
RheEnergise chief executive Stephen Crosher said: "Energy storage, like our HD Hydro system, will enable the increased deployment of wind and solar generation to achieve the energy transition [as] renewables, being intermittent, require flexible, efficient, and low-cost storage solutions.
"Flexible technologies like HD Hydro will form part of the UK's smart electricity grid, supporting the integration of more low-carbon power, heat and transport technologies, which BEIS [the Department for Business, Energy and Industrial Strategy] estimates could save the UK energy system up to £40bn by 2050."
Unlike conventional pumped-hydro energy storage, the RheEnergise HD Hydro system can operate beneath small hills rather than mountains, as it requires vertical elevation as low as 100m or less to store and release energy.
RheEnergise's HD Hydro projects could range from 5MW to 100MW of power, be connected to existing grid infrastructure and be co-located with renewable energy projects.
RheEnergise's analysis has shown that there are currently 9,500 suitable HD Hydro sites in the UK, 80,000 in Europe, and 160,000 in Africa, which indicates a good potential for pumped storage to grow.
The company is currently undertaking its first crowdfunding campaign through the Crowdcube platform to help finance the building of a 500kW test rig, which could be located at Cumbernauld, in Scotland's Central Belt.
RheEnergise's work has so far been part-funded by the UK Government's innovation funding arm, Innovate UK, with eight grants totalling £550,000 to December 2020.
Its work is also supported by a number of academic and research organisations, including Exeter University, Camborne School of Mines, the Science & Technology Facilities Council, the National Engineering Laboratory, and UK-based engineering company Eminox.
RheEnergise is planning to have its first commercial system operating in 2024 and over 100 more systems working within the next decade.