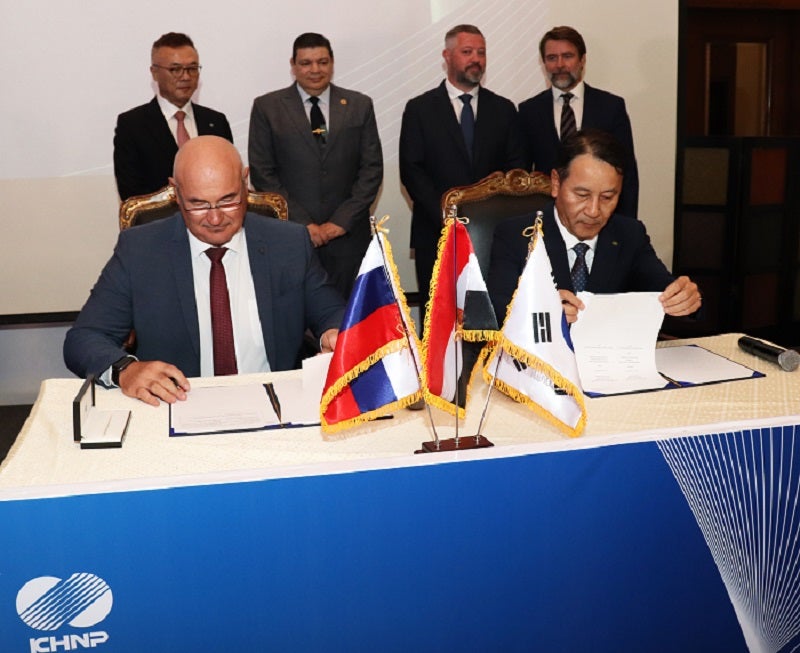 Rosatom has announced that its engineering division Atomstroyexport has finalised a contract with Korea Hydro and Nuclear Power (KHNP) to build turbine islands under the El-Dabaa Nuclear Power Plant (NPP) project in Egypt.
Under the contract, KHNP will be constructing 80 buildings and structures at four units of the power plant.
It will also assume the responsibility to purchase and supply equipment and materials for the turbine islands.
KHNP CEO Jooho Whang said: "The contract with Atomstroyexport JSC for the construction of the turbine islands can be seen as a significant achievement for Korea, confirming our great capabilities for project construction and management that have already been demonstrated in the UAE.
"Building upon our experience acquired in the UAE, KHNP will do its best for the successful implementation of the El-Dabaa NPP project."
The Russian nuclear energy company said that substantial preparatory work preceded the signature of the contract.
Rosatom International Business director Boris Arseev said: "Nuclear energy does not only play an important role in meeting the increasing demand for electricity and achieving carbon neutrality, but it also brings nations together.
"We at Rosatom strongly believe that nuclear cooperation must not stop in these turbulent times. On the contrary, it is of paramount importance to develop and expand it further benefitting our countries."
In July, Rosatom obtained permission from the Egyptian Nuclear and Radiological Regulatory Authority (ENRRA) to build the El-Dabaa NPP Unit I.
The nuclear facility will feature four power units with a capacity of 1.2GW each.