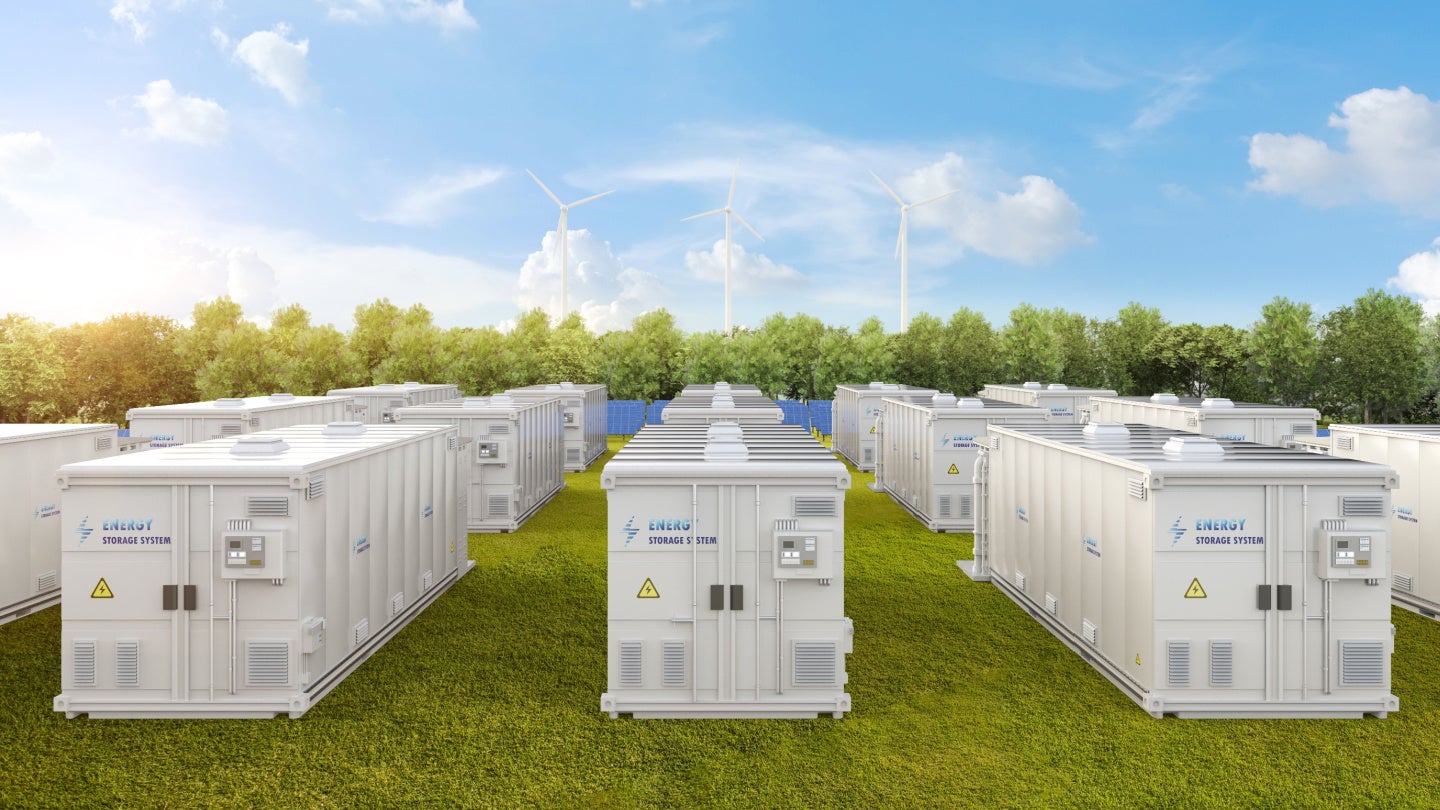 Two UK-headquartered renewable energy developers Renewable Power Capital (RPC) and Greenfield have concluded a partnership agreement to develop 500MW of energy storage projects in the country.
RPC has acquired two projects from Greenfield with an expected total capacity of 83MW.
The projects are expected to be fully approved by the second quarter of 2024.
RPC can now strengthen its commitment to a fast-growing battery storage sector in the UK, a strategic priority for the company. Battery storage will support energy transition in a post-subsidy environment.
The partnership is crucial for RPC to grow its portfolio of renewables, which support a decarbonised and resilient energy grid.
By the end of 2021, the battery storage market in the UK had an installed capacity of 1.7GW with the potential to increase to 10GW by 2030.
Renewable Power Capital CEO Kevin Devlin stated: "Lithium-ion battery storage is currently the most flexible short-duration storage technology available and will play a crucial role in balancing our energy system.
"The UK is already a leader in this sector, and we are excited to partner with Greenfield in order to accelerate and amplify this growth."
Earlier in 2023, RPC made agreements with Tundra Advisory and Euder Energy to develop a 1GW onshore wind portfolio in Poland and 1GW of solar in Spain.
The company has transitioned from renewables investor to an operator by taking over three Finnish wind farms with 171MW of capacity from OX2.
The company has also entered a ten-year power purchase agreement (PPA) with automotive technology company Faurecia to supply 417GWh of clean energy from its Klevberget wind farm in Sweden.