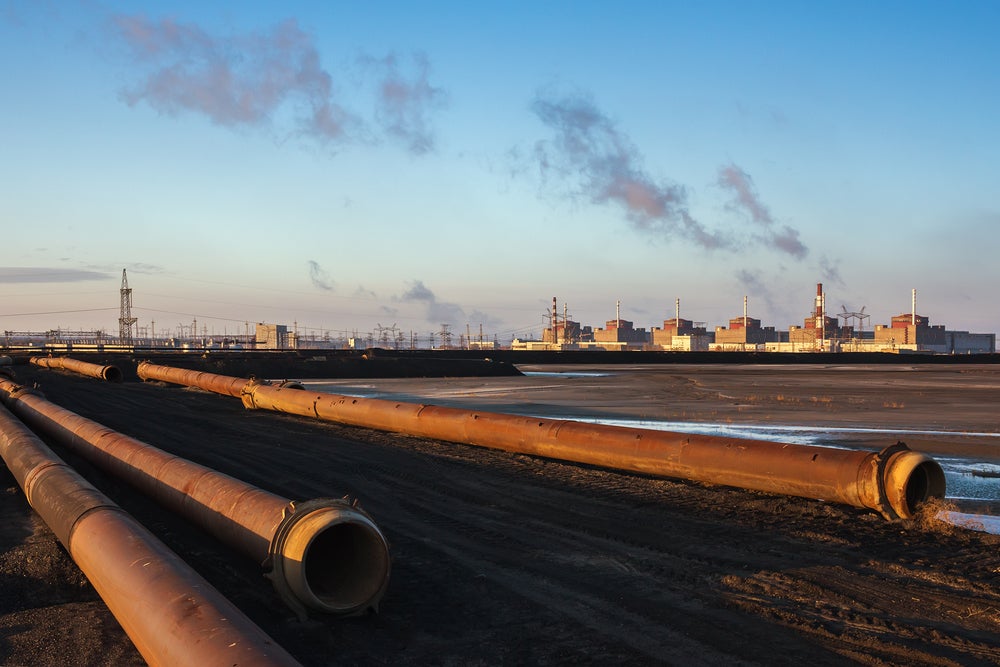 Russian occupation authorities have started the evacuation of residents from several communities near the The Zaporizhzhya Nuclear Plan. This includes those in the town of Enerhodar, where most staff of the nuclear power plant live. Authorities have already relocated over 1,500 people, including 632 minors, said Zaporizhzhia Oblast occupation head Yevgeny Balitsky on Telegram on 7 May.
Ukraine is expected to start a counteroffensive soon to retake Russian-occupied territories, including the Zaporizhzhia region, where the largest nuclear power plant in Europe is located.
Site director of the plant, Yuri Chernichuk, has reportedly said that operating staff will remain at the site. Chernichuk added that the staff are doing everything to ensure the safety and security of the plant. Operators shut down the site's six reactors in September to limit the chances of a nuclear accident amid the war.
The International Atomic Energy Agency (IAEA) has expressed "deep concerns" about the "stressful, and challenging conditions" at the power plant. Experts from IAEA located at the site reported shelling regularly, including late on Friday.
"The general situation in the area near the Zaporizhzhya Nuclear Power Plant is becoming increasingly unpredictable and potentially dangerous," said Rafael Mariano Grossi, director general of IAEA, in a statement. "I'm extremely concerned about the very real nuclear safety and security risks facing the plant. We must act now to prevent the threat of a severe nuclear accident and its associated consequences for the population and the environment."
Tension around the Zaporizhzhya Nuclear Plant
Ukrainian Zaporizhzhia Oblast officials have stated on social media that the occupational authorities are intentionally provoking panic in Enerhodar. Residents are reportedly facing increased prices of goods and medical equipment has been taken out of the hospital. Some departments have stopped providing medical care. The exiled mayor of Melitopol, Ivan Fedrov, added that shops are running out of goods and medicine.
Since Russia started its full-scale invasion of Ukraine, there have been concerns about the safety of nuclear sites. Russian forces took control of the Zaporizhzhya nuclear power plant in early March 2022.
The IAEA has repeatedly expressed concerns about shelling near the plant. In March 2023, Grossi travelled to Ukraine to visit the plant to assess nuclear safety and security.
The number of staff at the nuclear plant has declined since the start of the war but has "remained sufficient for the safe operation of the plant," according to site management.