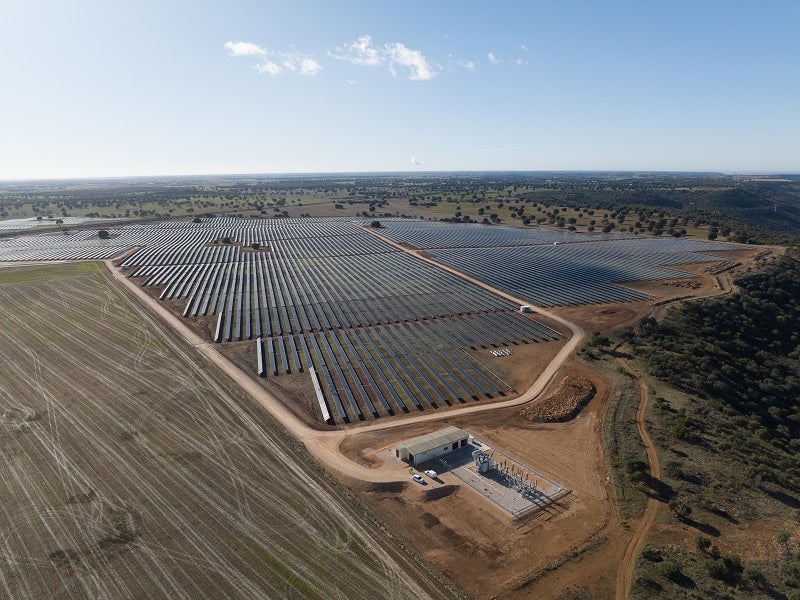 German energy utility company RWE has expanded its Spanish operations with the commissioning of its Casa Valdes solar farm near Madrid.
Located in Guadalajara province, the 44MW Solar farm is equipped with 97,740 bifacial solar modules and covers 97ha of land.
It will generate enough clean energy to power 30,000 homes a year.
RWE Renewables Europe and Australia Onshore Wind and Solar CEO Katja Wünschel said: "With the commissioning of Casa Valdes, RWE will contribute towards achieving the Spanish climate targets.
"The Spanish sun is a great partner of the energy transition, and innovative technologies like the bifacial modules used at Casa Valdes help us to make the best out of this energy source and this site.
"I am also looking forward to the completion of our solar plants that are still under construction and the further projects to come in Spain as one of our core markets this year."
RWE said it is also using its bifacial solar modules at its other Spanish solar projects, including the Puerta del Sol and Las Vaguadas facilities.
The company is currently preparing to enter its developing wind and solar projects in Concurso de Capacidad, a round of tenders for capacity in Spain's electricity transmission grid.
Last month, RWE announced its plan to develop Tween Bridge Solar Farm, a 600MW solar project in the UK.
Located between Yorkshire and Lincolnshire, the solar farm will host solar power generation, battery storage, onshore wind and animal husbandry.
It will support one of the UK's largest lowland sheep farms and is expected to begin operations by 2029.
Earlier in the month, RWE acquired Western Power Offshore Developments, the Irish company developing the East Celtic Wind Farm project offshore from Wexford and Waterford.
RWE said the East Celtic project will 'significantly' expand its offshore wind portfolio in Ireland.