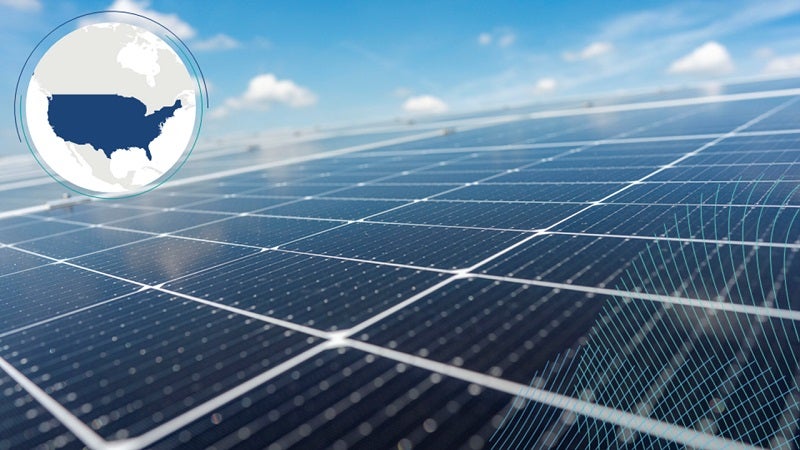 German energy company RWE has signed an agreement with Con Edison to acquire all the shares of Con Edison Clean Energy Businesses (Con Edison CEB) for $6.8bn.
Based in Valhalla, New York, Con Edison CEB operates and develops renewable energy facilities in the US.
The company has around 3GW of operating capacity, with solar projects comprising 90% of this.
The deal is expected to double RWE 's renewable portfolio in the country to more than 7GW of its operating assets.
It will also increase the German company's US project pipeline to more than 24GW across onshore wind, solar and batteries.
RWE CEO Markus Krebber said: "The acquisition of Con Edison Clean Energy Businesses is a major boost for RWE's green expansion in the US, one of the most attractive and fastest growing markets for renewable energy.
"The unique combination of complementary portfolios in onshore wind, solar and batteries create one of the leading renewable companies in the US market.
"The combined development pipeline, one of the largest in the US, provides tremendous opportunities for sustainable and value accretive growth, backed by a strong financial position.
"Together, we will form a powerful RWE team, strongly committed to contributing to the global energy transition."
RWE plans to fund the deal and additional growth via debt instruments and an equity capital measure.
The deal is expected to close in the first half of next year subject to receiving customary regulatory approvals.
RWE and Con Edison have agreed on a purchase price based on a $6.8bn enterprise value, which represents a multiple enterprise value of 11x.
The companies also expect to register earnings before interest, tax, depreciation and amortisation (EBITDA) of around $600m from their first year working together.
In August this year, RWE acquired Alpha Solar , a Polish solar project developer that has a 3GW project pipeline.