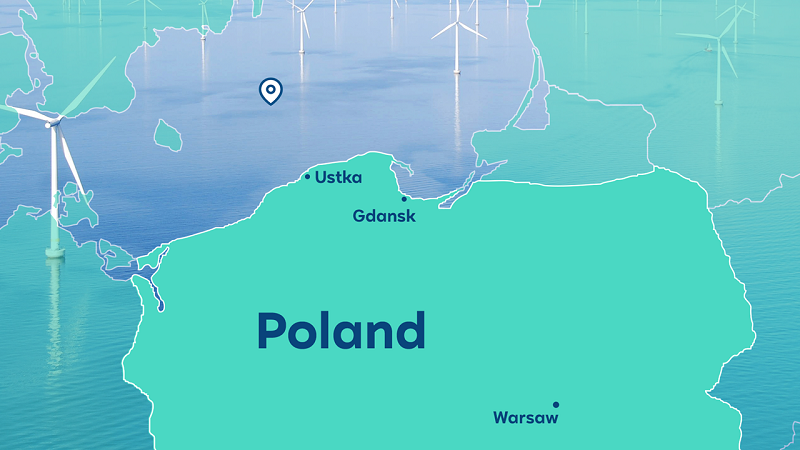 German energy company RWE has submitted a bid for a 1.5GW offshore wind seabed permit within the 53.E1 area in the Polish Baltic Sea.
The Freeboard I offshore wind farm will be located 75km from the coast of Ustka.
RWE said it had developed a unique concept for the offshore area that focuses on efficient area co-usage among other areas.
RWE Renewables Offshore Wind CEO Sven Utermöhlen said: "RWE is clearly committed to contributing to the Polish energy transition by delivering the government's offshore wind build-out programme.
"We have proposed an integrated concept for this seabed permit, based on our track record of more than 20 years in offshore wind.
"We are convinced that our bid will be a blueprint for developing a new generation of offshore wind farms in the Polish Baltic Sea."
RWE has been active in Poland for many years and has been driving forward the Polish energy transition by developing, building and operating onshore wind farms.
The company is also diversifying its Polish renewables portfolio by investing in solar projects.
It is currently developing the 350MW FEW Baltic II, which is said to be one of the first offshore wind farms in the Polish Baltic Sea.
Once operational, the offshore wind project will be capable of producing enough green electricity to meet the needs of nearly 350,000 Polish households.
RWE Renewables Poland offshore development vice-president Grzegorz Chodkowski said: "Based on our experience in offshore wind and our close cooperation with local communities and supply chain companies we are in a perfect position to deliver large-scale offshore wind farms, which takes inter alia efficient area co-usage into account.
"And we are ready to compete for other additional seabed permits in the Polish Baltic Sea."
Earlier this week, RWE reached an agreement with the German government to phase out lignite-based electricity generation by 2030.