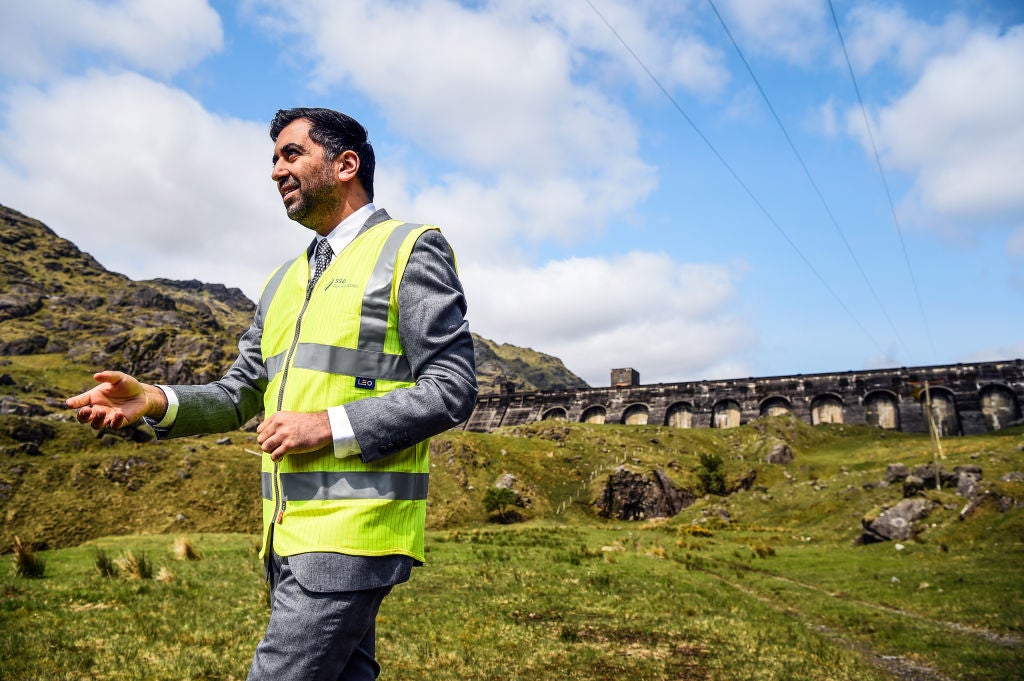 Scottish First Minister Humza Yousaf has called on the UK Prime Minister, Rishi Sunak, to increase the deployment of energy storage technologies in the UK amid high curtailment payouts to wind farms.
Yousaf told Sunak that "large-scale, long-duration energy storage is also absolutely critical to achieving our collective goals", in a letter sent on Monday.
More than £500m ($618m) was added to UK energy bills in 2021 as the country's National Grid was required to pay wind farm operators for forcibly reducing power production when it exceeded grid capacity.
This is an increase from £299m in 2020. As wind projects expand in the UK, National Grid has struggled to absorb the extra power. Around 82% of the curtailment costs in 2020 and 2021 were paid to wind farms in Scotland.
Earlier this month it was revealed that renewable energy projects across the UK have to wait between ten and 15 years for a permit due to limited grid capacity.
Curtailment costs have become a growing concern as grids struggle to cope with growing renewable capacity. Germany curtailed around 4% of its renewable power production in the first half of 2022 due to limits on grid capacity. This equated to roughly 5.4 billion kilowatt-hours of potential electricity production lost.
Storing energy from variable power sources
Battery storage stations can be used to store the energy from variable power sources so that renewable developers are not forced to shut down. Excess power could also be used to generate green hydrogen.
Scottish Member of Parliament Philippa Whitford described curtailed energy as being "utterly wasted" in the National. "At the moment we're not investing in any of these things that Scotland has immense potential in, and yet we're paying wind farms to shut off. It just doesn't make sense," she said.
Yousaf proposes to implement a market mechanism to get pumped hydro storage to store excess power. "With an appropriate market support mechanism, several pumped hydro storage projects across Scotland, that have already secured planning permission, could begin construction immediately," he said in the letter.
Pumped hydro storage uses the movement of water between two reservoirs to drive turbines; such power can be released as and when needed by releasing the water. However, pumped hydro is currently not eligible for UK Government support. "UK Government inaction on this issue represents a significant obstacle to deployment, and risks failing to secure the economic benefits of pumped hydro storage projects," Yousaf said.