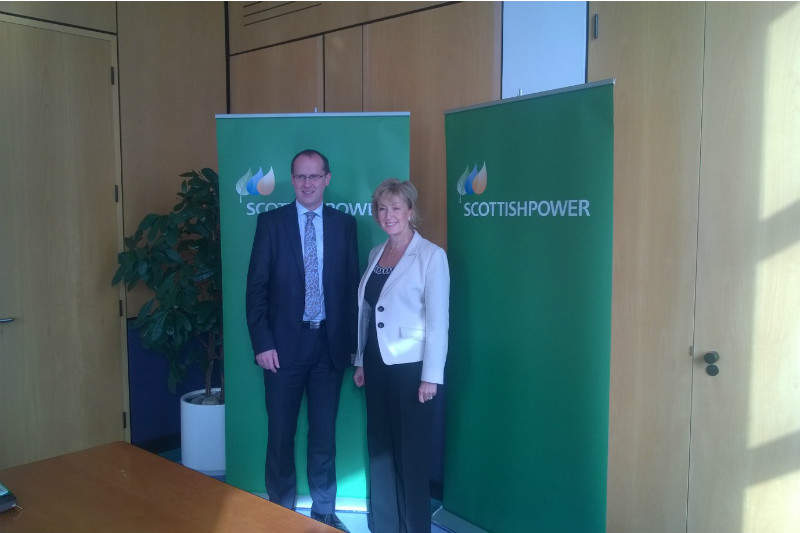 Scottish Power has posted a rise in earnings of 410% in its home supply sector, despite nearly 100,000 customers leaving the energy provider in the third quarter of 2018.
The total number of customers in its electricity and gas delivery fell from 4.87 million to 4.78 million over the past three months. Despite this, earnings rose by £170m in the first nine months of the year, as the company recovers from poor performance exhibited last year.
Scottish Power recently revealed its decision to deliver energy from 100% renewable sources, and last week announced it would sell the last of its natural gas power plants to Drax Group, in a deal expected to be completed by the end of the year.
Scottish Power CEO Keith Anderson said in a press release: "Over the rest of this year and into 2019 we will be focused on delivering greener electricity for our customers, from offshore and onshore wind as well as new solar developments.
"In terms of renewables so far this year, our recent investment in onshore wind has helped to deliver an increase in wind power production. Our largest UK investment project – the construction of the £2.5 billion East Anglia ONE offshore windfarm – is also progressing well. We expect first generation of electricity next year."
Scottish renewable energy earnings have increased by 19% across the country to £266.7m compared to Q3 2017, after a £650m investment was made in Scottish onshore wind farms last year.
In July, Scottish Power reported an initial loss of 100,000 customers in Q2, in part due to heightened competition in the industry, as well as a result of the company raising its standard gas and power tariffs by 5.5%.
This quarter, Scottish Power's parent company Iberdrola reported a 13.5% drop in net profit to €2.09bn (£1.85bn). This was due to its poor performance in its home country of Spain.
Iberdrola's average core earnings across its global operations rose by 22.5% despite the reported losses in its energy generation sector.
The company noted in a press release that "increased production in all regions and the coming on stream of Wikinger, Iberdrola's offshore wind park in German waters of the Baltic Sea, have driven results in this area".