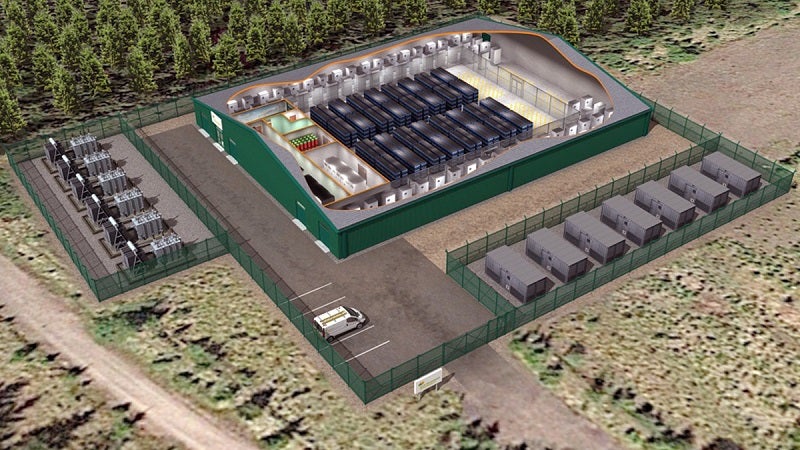 ScottishPower has received approval to build a super battery at Whitelee, the UK's largest onshore windfarm.
As one of the largest battery projects in the country, the battery storage site will be the size of half a football pitch.
ScottishPower noted that the planned battery storage centre would support the National Grid in maintaining the electricity grid's resilience and stability, even when the wind is not blowing.
Whitelee is located on Eaglesham moor near Glasgow and is owned and operated by ScottishPower. Featuring 50MW of lithium-ion battery technology, the planned battery storage will be charged with clean green renewable power from the site's 215 turbines.
ScottishPower chief executive Keith Anderson said: "This is a significant step forward in the road to base load for renewable energy. We know that renewable energy generation needs to quadruple and we know that onshore wind is the cheapest form of green energy.
"By integrating storage technologies with onshore wind, we are blowing away one of the myths about renewable generation not being available when you need it.
"Natural resources like wind and solar are variable in their very nature, and by using a battery we can ensure we optimise our ability to use the resource most effectively. This is another step forward by ScottishPower in investing clean, green and flexible generation to fully displace historic fossil fuel generation."
The company further added that the battery can be fully discharged or used whenever required to keep the electricity network stable.
Scottish ministers have rubber-stamped the proposal for the battery storage facility on 10 June, while the local planning permission from the South Lanarkshire Council was secured last month.
The new facility will be built on vacant land within the Ardochrig substation compound with installation works to begin early 2020. The facility will be fully operational by the end of next year.