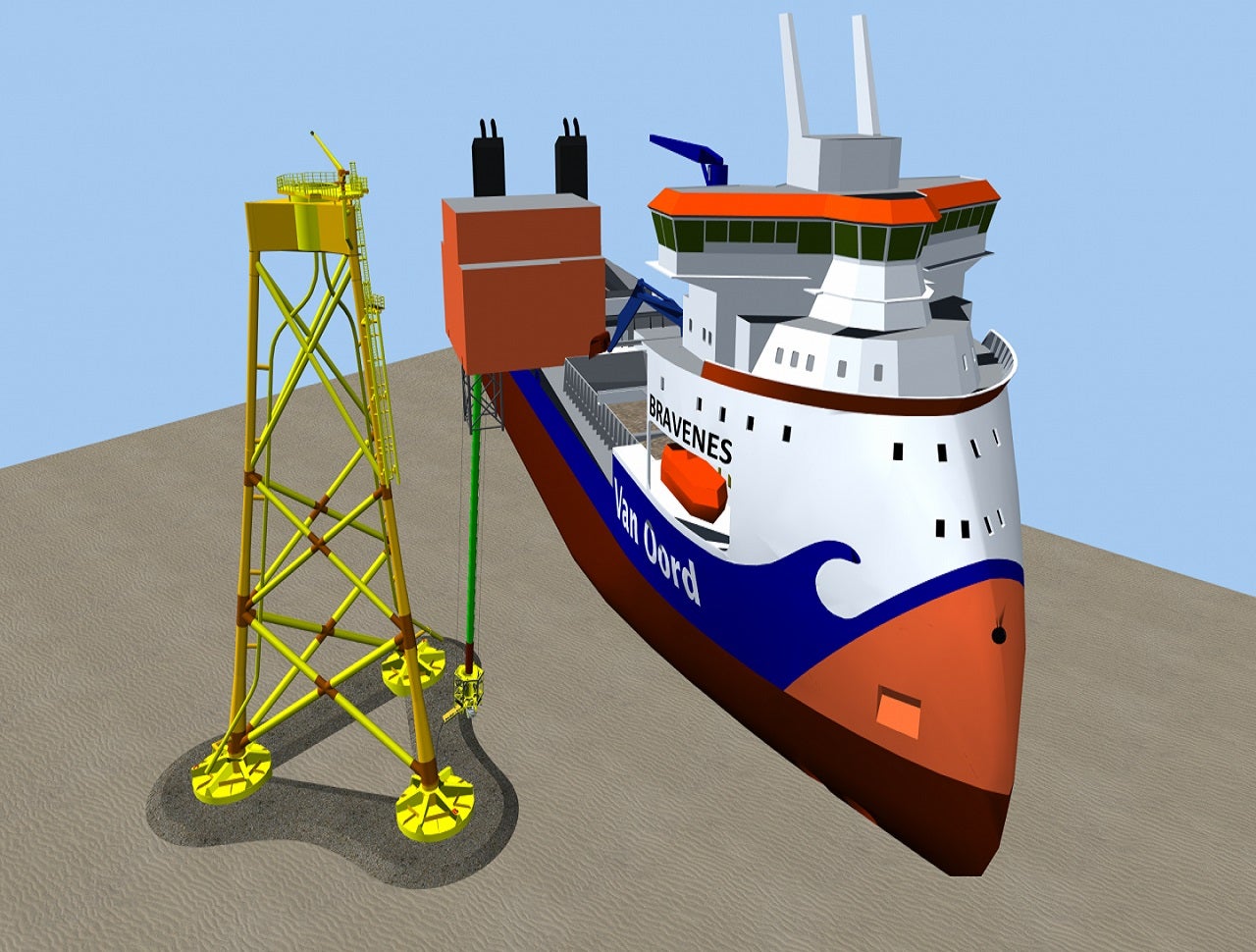 Seaway 7 , the renewables and heavy lifting subsidiary of Luxembourg-based offshore engineering firm Subsea 7 , has selected maritime contracting company Van Oord to install scour protection at the Seagreen offshore wind farm in Scotland.
The contract works will involve high-precision rock installation around 114 wind turbine foundations at the 1,075MW wind farm, which is located around 27km off the coast of Angus.
The wind turbines will be installed on three-legged jacket foundations, which will require scour protection to avoid erosion.
To execute these works, Van Oord said that it will use its flexible fallpipe vessel, Bravenes.
In a statement, Van Oord said: "This vessel has a unique method for subsea rock installation thanks to the automated fallpipe system that can be skidded over the side of the vessel.
"This results in highly accurate and efficient rock installation in close vicinity to the jacket foundations using a powerful remote operating vehicle (ROV)."
Van Oord will also make use of the flexible fallpipe vessel Nordnes to install scour protection at several cable crossings.
All these works will be carried out in water depths of up to 50m.
Once complete, Seagreen will become the largest offshore wind facility in Scotland.
It will have the capacity to generate enough renewable energy to power 1.6 million homes while supporting the country's goal of reaching net-zero carbon emissions by 2045.
In July, Van Oord secured a contract from Iberdrola to transport and install monopile foundations at the Baltic Eagle offshore wind farm in Germany.
The company will use the installation vessel Svanen to deploy 50 foundations at the wind facility.
Van Oord also agreed to supply, transport and install inter-array cables for the project using its Nexus cable laying vessel and Dig-It trencher.
Offshore works on the Baltic Eagle project are scheduled to begin in 2023.