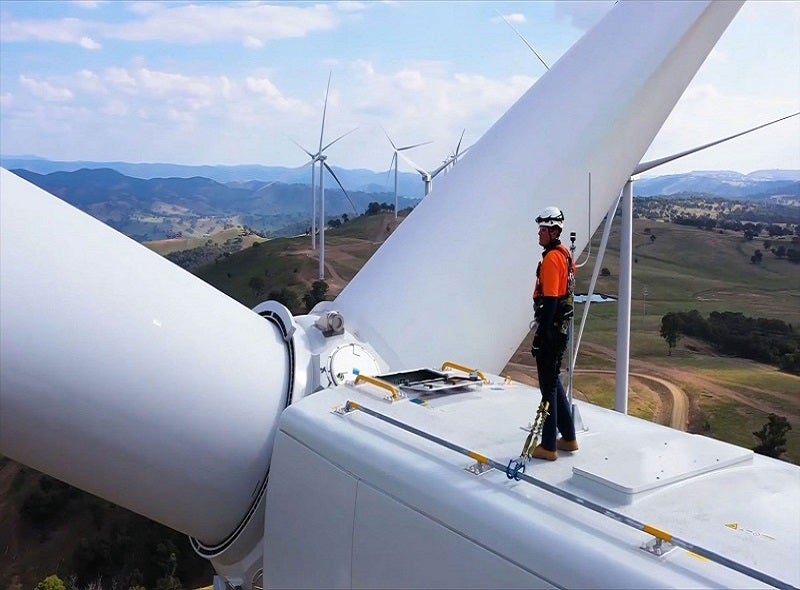 Australian energy firm Squadron Energy has announced its acquisition of CWP Renewables (CWP) for an undisclosed sum.
CWP is a renewable energy company that focuses on wind, solar and battery farms, with more than 1.1GW in wind assets currently in operation.
Its asset portfolio includes the Sapphire Wind Farm in New South Wales, which features 75 turbines and has the capacity to generate up to 270MW of clean energy.
The energy company also owns the Murra Warra I and II projects, whose total capacity amounts to 435MW, and Crudine Ridge, a wind farm that can generate 142MW of clean energy.
It supplies clean energy to Transurban, Woolworths Group, Sydney Airport, Commonwealth Bank and Snowy Hydro.
The deal comes after Origin Energy and CDPQ withdrew from the race to buy CWP earlier this week.
Squadron Energy CEO Eva Hanly said: "With this acquisition, we will develop and operate an extensive geographic portfolio of night and daytime wind, solar and storage assets that will ensure the reliability of supply for our customers.
"The sooner we can get renewable energy at scale into the grid, the more quickly prices will come down for consumers.
"We are very focused on using our scale and smarts to ensure we are the leader, by a significant margin, in delivering the lowest produced cost of firm renewable energy to market."
CWP will become part of Squadron's existing business once the deal has closed.
The deal will increase Squadron's renewable energy operating portfolio to 2.4GW and its development pipeline in Australia to 20GW.
Squadron is currently developing the Clarke Creek renewable energy hub in central Queensland, which will be Australia's largest grid-connected project once completed.
The company also plans to begin construction of another 2GW worth of projects in the next 18 months.