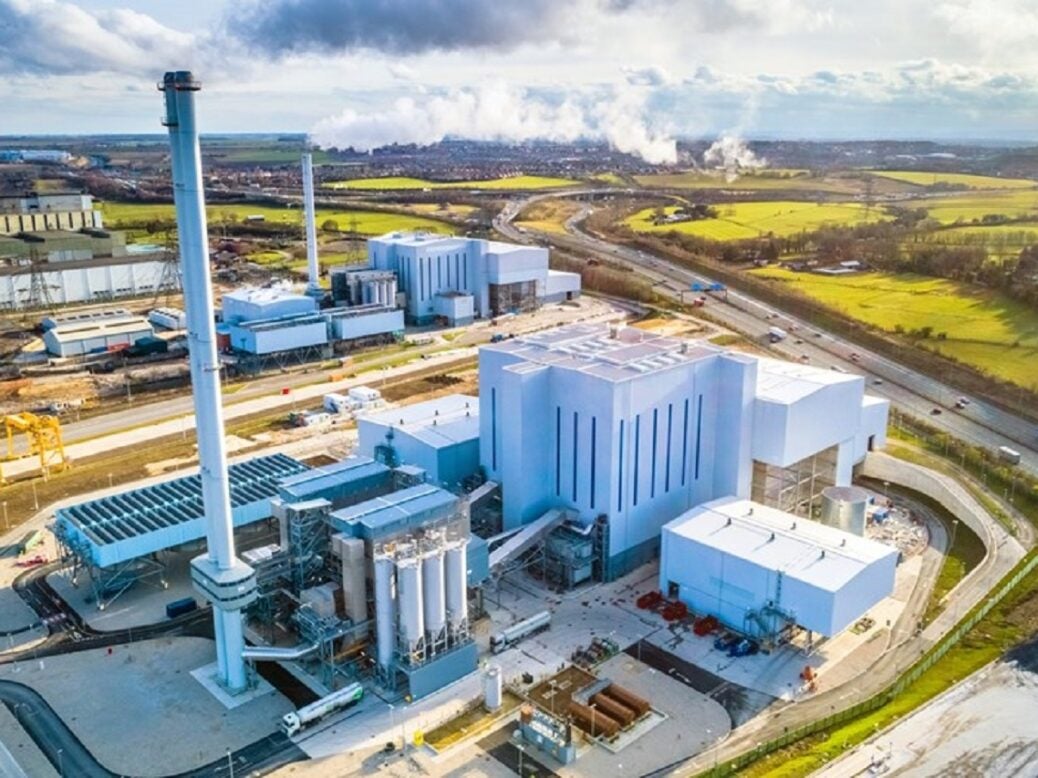 British energy company SSE has agreed to divest its 50 % stake in the Ferrybridge and Skelton Grange waste – to – energy assets in England to European Diversified Infrastructure Fund III for £ 995m ($ 1 . 29bn ) in cash .
Located in West Yorkshire , the facilities convert residual residential , commercial and industrial waste into renewable energy .
The holding companies that SSE has agreed to sell stake are energy – from – waste ventures Multifuel Energy ( MEL1 ) and Multifuel Energy 2 ( MEL2 ).
Both MEL1 and MEL2 assets are 50 : 50 joint ventures ( JVs ) between SSE and US – based waste management company Wheelabrator Technologies .
They comprise the operational Ferrybridge Multifuel 1 and Ferrybridge Multifuel 2 facilities , each having a capacity of 75MW and the Skelton Grange Multifuel development project .
SSE finance director Gregor Alexander said : " This sale marks a major step in our plans to secure at least £ 2bn ($ 2 . 6bn ) from disposals by autumn 2021 , with just over £ 1 . 4bn ($ 1 . 8bn ) now delivered .
" While these multifuel assets have been successful ventures for SSE , they are non – core investments and we are pleased to have agreed a sale that delivers significant value for shareholders while sharpening our strategic focus on our core low – carbon businesses .
" Our disposal programme demonstrates how the company can create value from our assets and   supports our plans to invest £ 7 . 5bn ($ 9 . 7bn ) over the next five years in the low – carbon infrastructure needed to stimulate a green economic recovery and help the UK transition to a net – zero future ."
Expected to be completed this year , the deal is dependent on securing antitrust approval from the European Commission ( EC ).
The company ' s latest move follows the sale of 25.1% non-operating stake in Walney offshore wind farm to renewable infrastructure fund Greencoat UK Wind for $ 468m (£ 350m ).
In August , SSE Renewables ordered 443MW of capacity from Danish wind turbine manufacturer Vestas for the Viking Wind Farm in Shetland , UK .