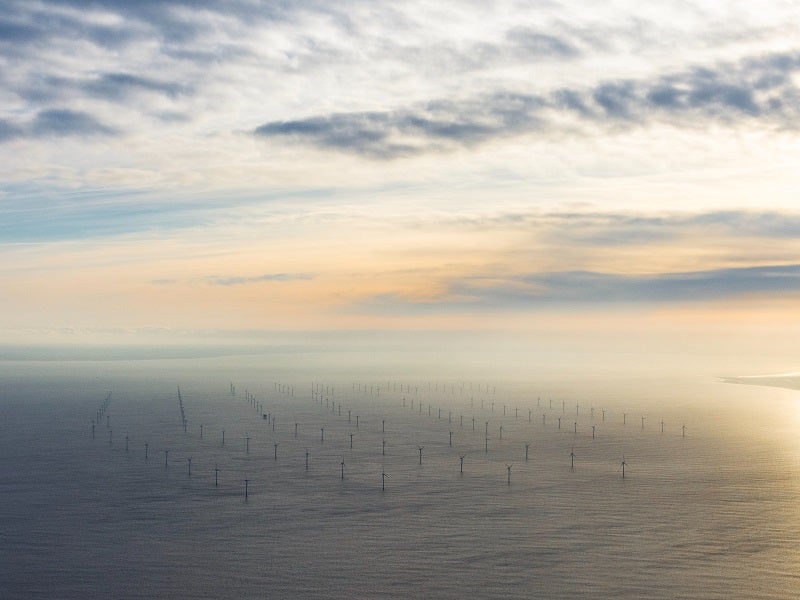 Norwegian renewable energy producer Statkraft has signed a deal with Copenhagen Infrastructure Partners' (Cip) Copenhagen Infrastructure IV K/S (CI IV) fund to build 2.2GW of offshore wind capacity in Ireland.
The projects will be developed in three phases at the North Irish Sea Array (Nisa) and the Bore Array.
They will require a total investment of more than €4bn ($4.3bn) from Statkraft and CIP by 2030. 
Under the terms of the agreement, CIP will own a 50% stake in Statkraft's existing offshore wind portfolio in Ireland.
CIP partner Nischal Agarwal said: "We are very pleased to be entering the Irish offshore market and look forward to developing these exciting projects together with Statkraft.
"In combining CIP's industrial background and international experience within offshore wind with Statkraft's experience of Irish renewables, the partnership will enable the provision of renewable power to Irish homes and businesses and contribute to reaching the government's ambitious decarbonisation targets."
The NISA area is proposed at sites offshore from Dublin, Louth and Meath counties, while the Bore Array is planned to be built in the Celtic Sea.
Statkraft's partnership with CIP is part of its efforts to play an industrial role in offshore energy in the North Sea and Ireland.
Statkraft Offshore Wind head David Flood said: "The need for energy security and decarbonisation has never been as important, or urgent, as it is today.
"Ireland has a wealth of renewable energy resources right on its doorstep – energy that has largely remained untapped.
"Statkraft and CIP will now work together to bring that clean, green power to the Irish people.
"This deal marks a major development for Statkraft in Ireland as we scale up our offshore wind ambitions across Northern Europe."
In September last year, Statkraft signed a nine-year power purchase agreement with materials technology company Umicore.