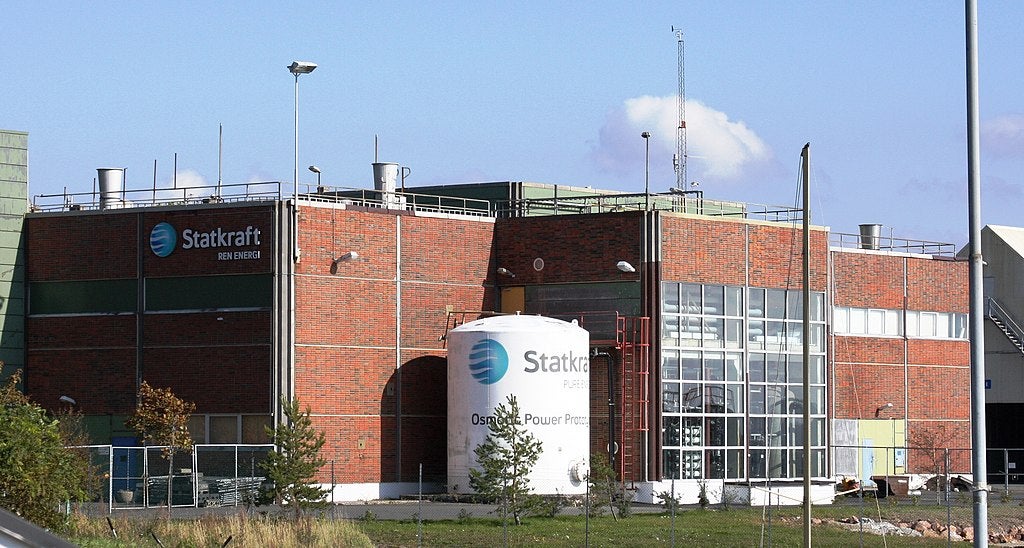 Norwegian state-owned energy company Statkraft has reported good results in the third quarter (Q3) of the fiscal year 2021 (FY21), driven by higher power prices and better hydropower output.
In the three months to September, the company's underlying earnings before interest and tax (EBIT) came to Nkr4.6bn ($540m).
This figure represents a Nkr3.5bn increase from the Nkr1.1bn reported in the same quarter a year earlier.
Statkraft's net profit increased by Nkr3.7bn year-on-year (YoY) to Nkr5bn in Q3 2021.
The benchmark Nordic system power price also increased in the quarter, averaging around €68.5/MWh, compared with €9/MWh in Q3 2020.
The company's power generation amounted to 15.3TWh, up by 0.7TWh on a year-on-year basis.
Despite this, turbulence in the energy market had a negative impact of Nkr4bn on Statkraft's earnings due to losses and negative effects from forward sales.
Cash flow from the company's operating activities stood at Nkr9.9bn.
Statkraft CEO Christian Rynning-Tønnesen said: "The high Nordic power prices and a very high Norwegian hydropower generation led to a strong EBIT in the third quarter.
"The strong results have a positive impact on our investment capacity and provide us with a solid financial foundation to continue our growth path and reinvest in renewables, contributing to the energy transition."
Statkraft generates hydroelectric, wind and solar energy, as well as gas-fired power. The company is one of Europe's largest renewable energy generators.
In September, the company signed a deal to divest a portfolio of four co-located solar farms in Cádiz, Spain, to The Renewables Infrastructure Group (TRIG).
Statkraft will maintain responsibility for building the four solar parks, which will have a total operational capacity of 234MWp.
The company started building them in September, with completion expected in the fourth quarter of next year.