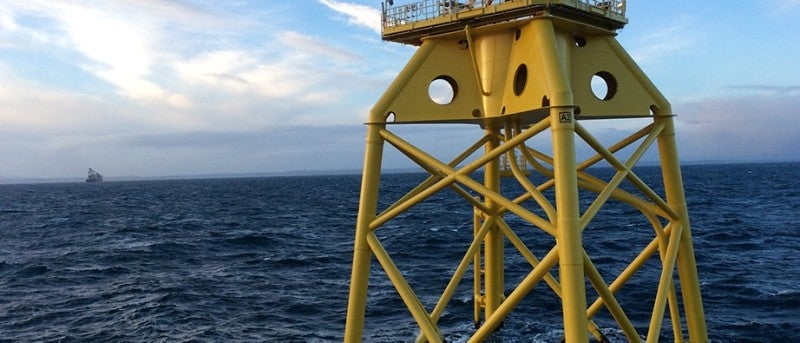 Seaway 7 , the renewables and heavy lifting business unit of Subsea 7 , has won a contract from Ørsted Group subsidiary Optimus Wind for the installation of the inner array grid cable system of Hornsea Two offshore windfarm in the North Sea.
Located approximately 90km off the Yorkshire coast within the UK sector of the North Sea, the Hornsea Two offshore windfarm has a capacity of 1,386MW. It consists of 165 wind turbine generators, each with a capacity of 8.4MW.
The inner array grid cable system comprises 165 66kV copper-core submarine composite cables with a total length of over 420km.
Seaway 7 will also carry out a pre-installation submarine cable route survey, take up pre-installation boulder clearance activities, as well as provide post-lay trenching services.
The company said that project engineering would commence immediately and offshore activities are expected to begin in 2021.
Subsea 7 senior vice-president Steph McNeill said: "We look forward to continuing our collaborative relationship with Ørsted to install the entire inner array grid cable system on the Hornsea Two offshore windfarm project.
"This award follows on from our reliable performance and successful completion of the installation activities for the Hornsea One offshore wind farm project earlier this year."
Earlier this month, Subsea 7 won a contract from Equinor for installation and diving operations on the Europipe II, Heimdal and Statfjord (EHS) fields in the Danish and Norwegian sectors of the North Sea.
The contract involves the engineering, procurement, construction and installation (EPCI) of pipeline end manifolds (PLEM), bypass and tie-in spools for the Gassco-operated Europipe II gas pipeline, Oseberg Gas Transport and Statpipe pipelines.
The company said that project management and engineering, including front end engineering (FEED), will commence immediately at Subsea 7 office in Stavanger, Norway.