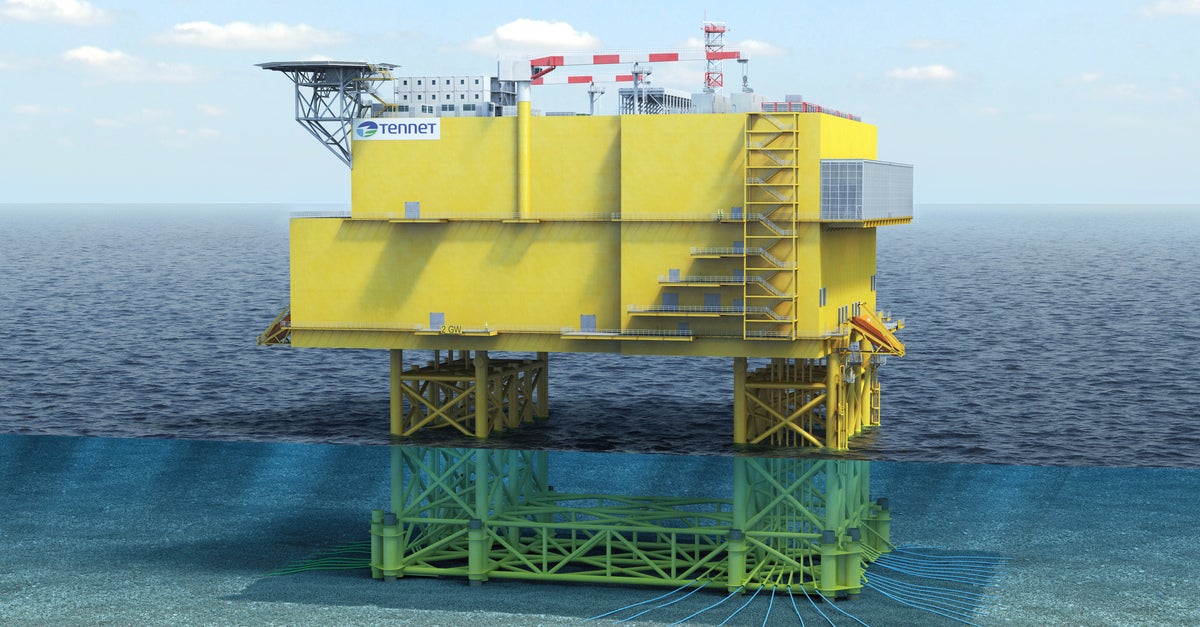 Dutch state-owned grid company TenneT has awarded 11 contracts worth a combined total of $25bn (€23bn) for the development of systems connecting wind farms in the North Sea to shore.
TenneT awarded multi-year agreements to consortiums led by Hitachi Energy and General Electric (GE). Petrofac, part of the consortium led by Hitachi Energy, saw shares spike by as much as 73% on Thursday following the announcement.
The contracts cover eight Dutch and three German 2GW grid connection systems, all for commissioning before 2031.
The proposed connection systems will convert AC power produced by wind turbines into DC power at onshore converter stations for general use.
TenneT will oversee 40GW of capacity accounting for almost two-thirds of the 65GW offshore wind energy target by 2030 agreed by Germany, the Netherlands, Denmark, and Belgium in 2022.
Chief Operations Officer Tim Meyerjürgens said in a statement: "this is one of the most important infrastructure projects of the century; the green transformation of the energy system is key for the decarbonisation of industry".
TenneT seeks to transform the North Sea into Europe's "green energy powerhouse".
"Innovative business models"
A GE announcement said that the two consortiums that it will lead have a total value of $10.8bn (€10bn). The company will work alongside Sembcorp Marine to construct three projects in the Netherlands and with McDermott to construct two in Germany.
Philippe Piron, CEO of GE Grid Solutions, said: "Together with our consortium partners Sembcorp Marine and McDermott, we are honoured and pleased to play a key role in this critical infrastructure project for European energy security and decarbonisation."
Hitachi Energy and Petrofac have signed a $14.14bn (€13bn) agreement to build six different projects. Five will be connected to the Dutch grid and one to the German grid.
Petrofac claims that it has "already secured key resources and the yard capacity required to expedite the first two projects in TenneT's ground-breaking programme".
Niklas Persson, managing director of Hitachi Energy's Grid Integration business added that "this innovative business model will set the course for the integration of a huge amount of offshore wind power and gives visibility of the future".