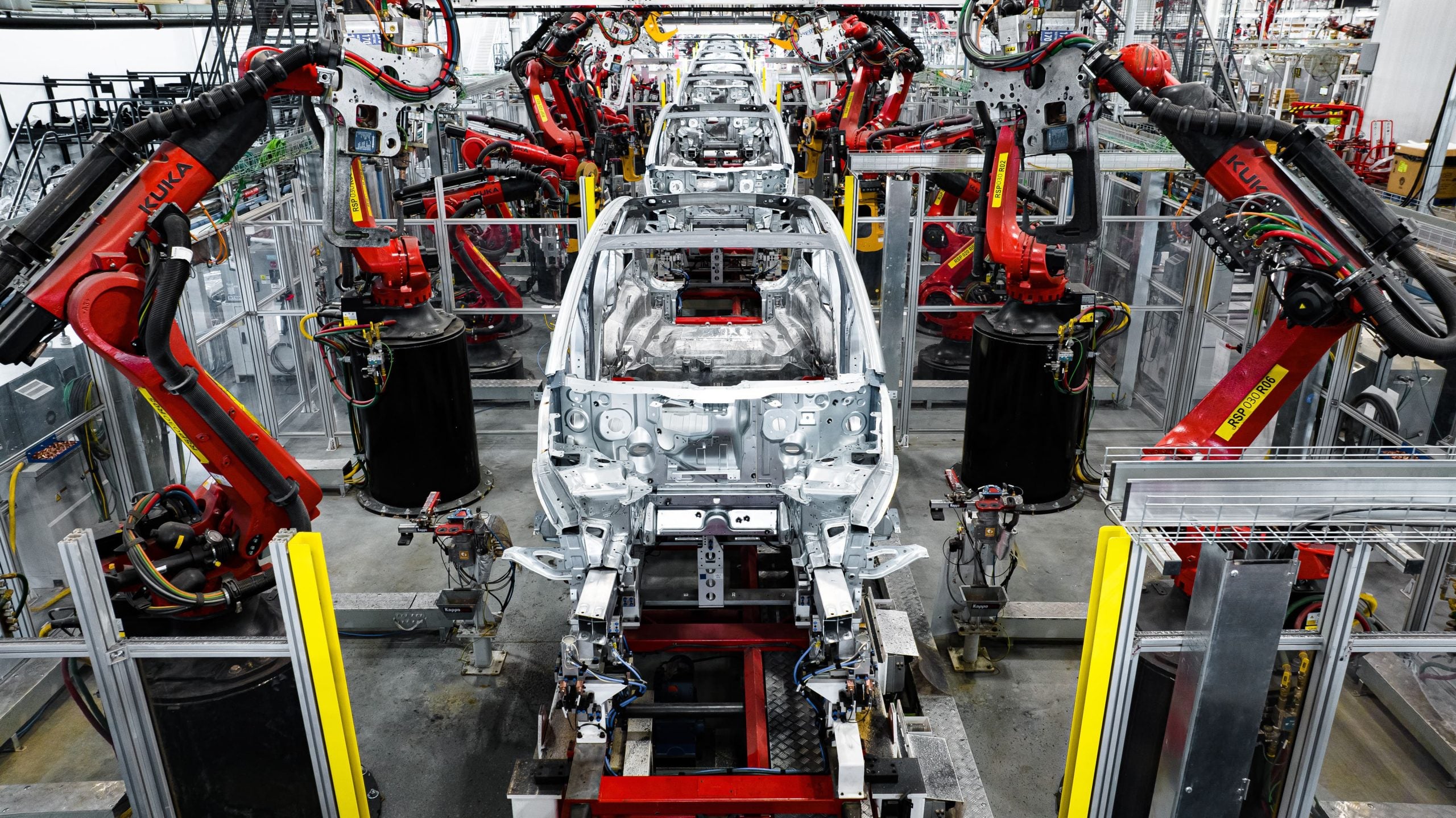 Battery and electric vehicle (EV) manufacturer Tesla has announced the development of a $5bn plant in Mexico. This makes the company the second to announce large-scale battery production in the country, in pursuit of the US's Clean Vehicle Credit scheme.
The plant will be built near the city of Monterrey, Mexico's President Andrés Manuel López Obrador announced on Tuesday.
CEO Elon Musk announced the gigafactory during Tesla's Investor Day on Wednesday, describing it as the "most exciting news of the day". He went on the say that Tesla plans to "increase production at all factories, so the gigafactory in Mexico would be supplemental to the output of all the other factories".
Tesla already has factories in Shanghai in China, Berlin in Germany, and California, New York and Nevada in the US. The Mexico development will benefit from the US government's Clean Vehicle Credit, subsidies which only apply to vehicles that have undertaken final assembly in the US, Puerto Rico, Canada or Mexico. The scheme seeks to increase domestic production of both batteries and EVs.
According to data analytics company GlobalData, production of battery EVs grew by 70% in 2022 compared with the previous year, reaching 7.78 million units. By 2025, its analysts expect global EV production to rise almost fourfold to 17.3 million units, accounting for 18.4% of total market volume.
Tesla is not the only car manufacturer to invest in Mexico recently. On 3 February, BMW announced an investment of $866m in EV and battery production in the central state of San Luis Potosi. In 2021, General Motors also announced an investment of more than $1bn in Mexico to produce EVs.
Little detail was given about the opening of the gigafactory during Wednesday's investor day, despite Obrador stating that more information would be announced.
Musk stated that they will have a "grand opening and ground-breaking", suggesting that more detail will be given in future.
The company has made commitments to use recycled water throughout the plant, at all stages of production. Mexico's president thanked Musk for understanding the importance of "addressing the problem of water scarcity".