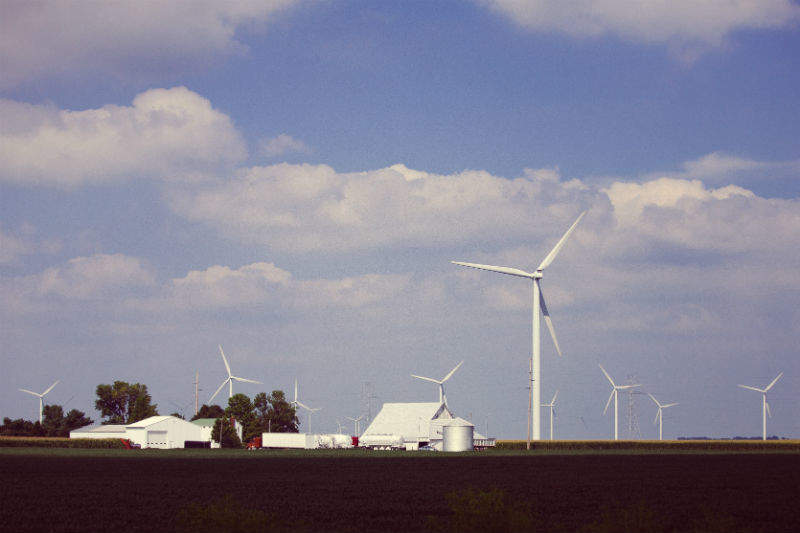 UK energy giant BP's subsidiary BP Wind Energy has announced the deployment of Tesla storage batteries at its 25MW Titan 1 windfarm in South Dakota, US.
The company will integrate a windfarm consisting of ten turbines into its energy storage facility, which has a capacity of 212kW or 840kWh, located in Hand County, South Dakota.
The storage batteries were developed, produced and installed by Elon Musk's clean tech business and it marks the first time that BP has unrolled the Tesla storage system in its US wind sector.
BP Wind Energy CEO Laura Folse said: "The battery pilot project at our Titan 1 Wind Farm will provide BP Wind Energy valuable insights as we seek opportunities to use energy storage more effectively across our diverse portfolio.
"It's another way that we're working to create a wind energy business that is sustainable for the long-term and supporting the broader transition to a low-carbon future."
It is also the first time that the Tesla storage batteries have been combined with windpower in the Southwest Power Pool, the regional electric power market in the US for South Dakota.
BP alternative energy CEO Dev Sanyal said in a statement: "This project will help us develop new business models around the integration of renewables, battery storage and other forms of energy, and it underscores our commitment to being a part of the transition to a lower-carbon future."
A spokesperson for BP said that the renewable industry is growing faster than any other form of energy, and is expected to meet 14% of global demand in 2040. In total, BP Wind Energy has 2,259MW of capacity across its existing US portfolio.
This includes the 470MW Flat Ridge 2 windfarm in Kansas, which has 294 wind turbines, and the Indiana-based Fowler Ridge 1 farm that has a 301.3MW generation capacity spread across 162 wind turbines.
Earlier this month, Tesla's Powerpack battery storage system was rolled out at Nova Innovation's UK tidal power facility off the coast of Scotland.